#10 SKY PIG: HELL IS INSIDE YOU
SKY PIG creates straight up Rad Cosmic Sludge that's groovy as HELL! I know why their tape sold out because they are that damn SICK! If you love SLUDGE like I do, make sure to peep this band!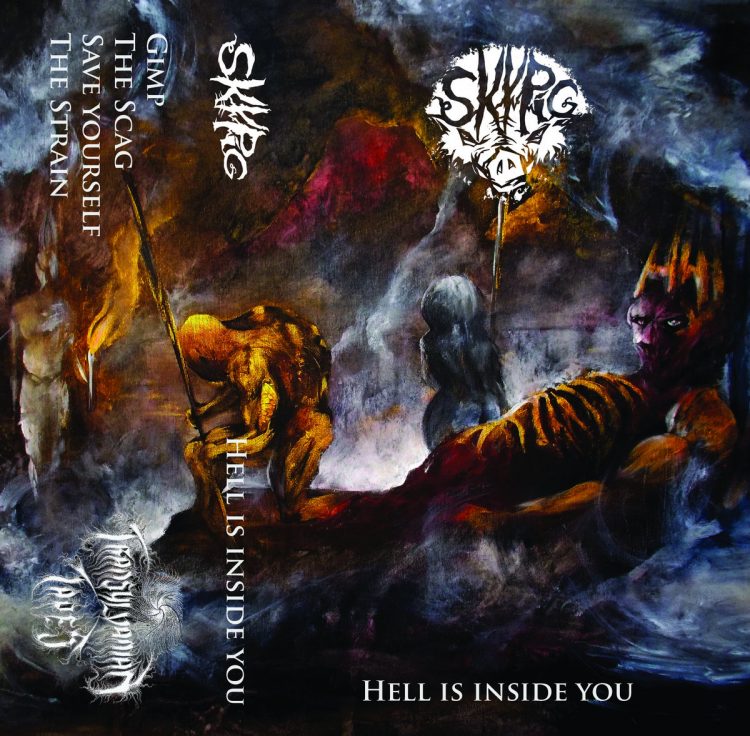 #9 VoidOath: Illumination Through Necromancy
Today is the day you get to hear the new Sludge warlords from Costa Rica called VoidOath. I know for a fact that this is only the beginning of an epic project because their music has the muscle and cosmic force that people are going to go ape shit for! Their tape Illumination Through Necromancy is going to put them on the map in a major way! Just remember that you heard it on CVLT Nation first.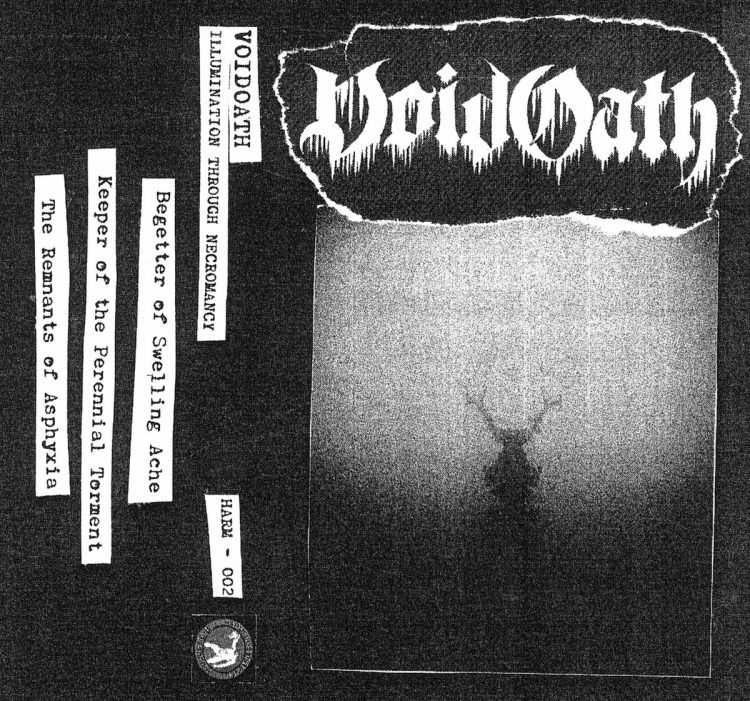 #8 CAGED: STRICKEN BY CONTINUANCE
Young Gnarly and Full of SLUDGE – CAGED brings something new to the genre! They've decided to create riffs that seem like they were dipped in industrial sonic pain to inflict maximum listening pleasure. Their songs are the perfect soundtrack for the world we are existing in right now because they reek of disgust! Let's all get ugly and blast the new CAGED tape STRICKEN BY CONTINUANCE.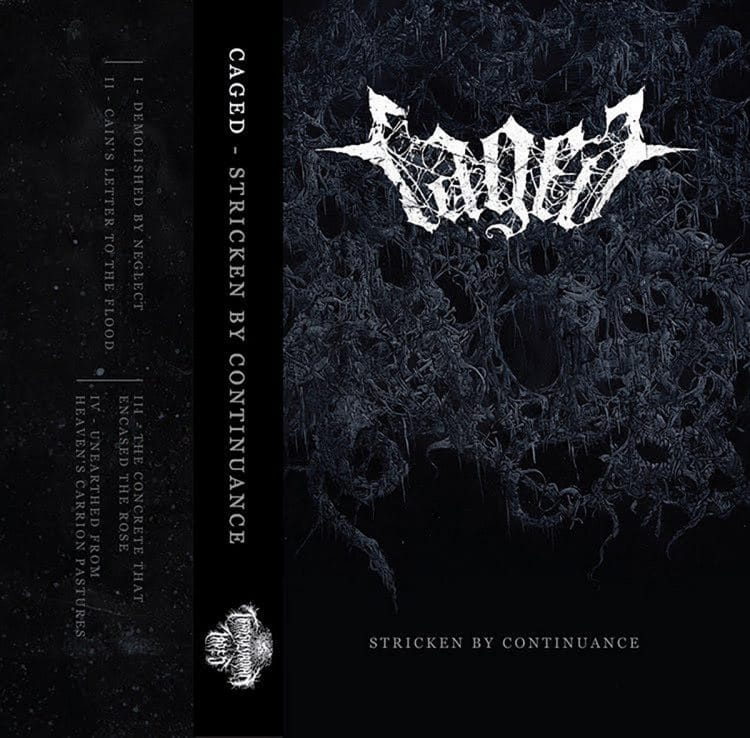 #7 HELLISH: MMXX
This is what happens when two Heavy TITANS join forces! HELLISH FORM consists of members of BODY VOID and KEEPER, and the end result is this UNREAL Demo. All I can say is that I know for a fact is that this project should be on many end of the year lists because it's that FUCKING HEAVY! Every second of the HELLISH FORM project reeks of sonic despair and agony!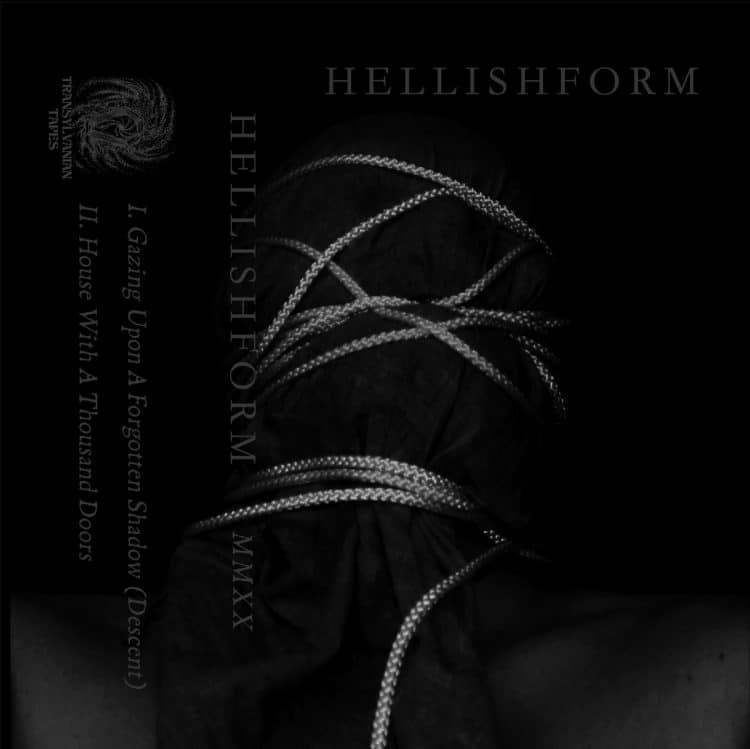 #6 VILE CREATURE: Glory, Glory! Apathy Took Helm!
Yes yes y'all I have nothing but respect for VILE CREATURE and their new album Glory, Glory! Apathy Took Helm! because it's truly glorious! The songs you will encounter on this record are extremely powerful and really fucking beautiful. I love the emotion that VILE CREATURE has injected into the genre of SLUDGE! I also want to say thank you to the band for taking a stand for justice and for being themselves no matter what – RESPECT DUE!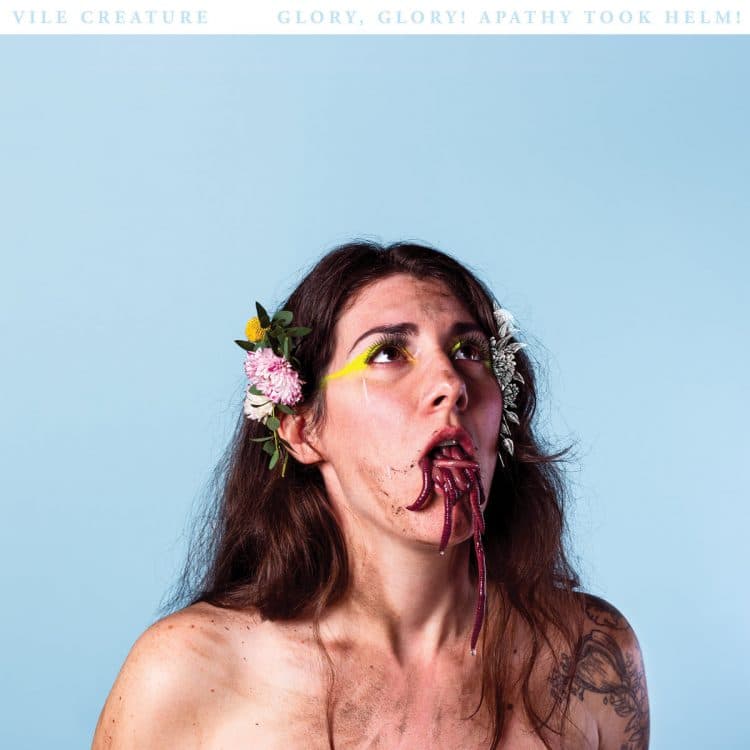 #5 FANGE: Pudeur
So these French metallers have had a pretty steady output over the last seven years of their existence, twisting and stretching their caustic sound, evolving even as their lineup has shifted and changed. The core guys have kept the core heart intact, and if you were a fan of FANGE before this, it's safe to say you'll remain a fan and probably gain a greater appreciation of their sound. Some of us haven't even heard of the band, and Pudeur is our introduction to their soundscapes that include some Death riffing, lots of circular rhythms, and plenty of Industrial grit and grime. Full feature HERE.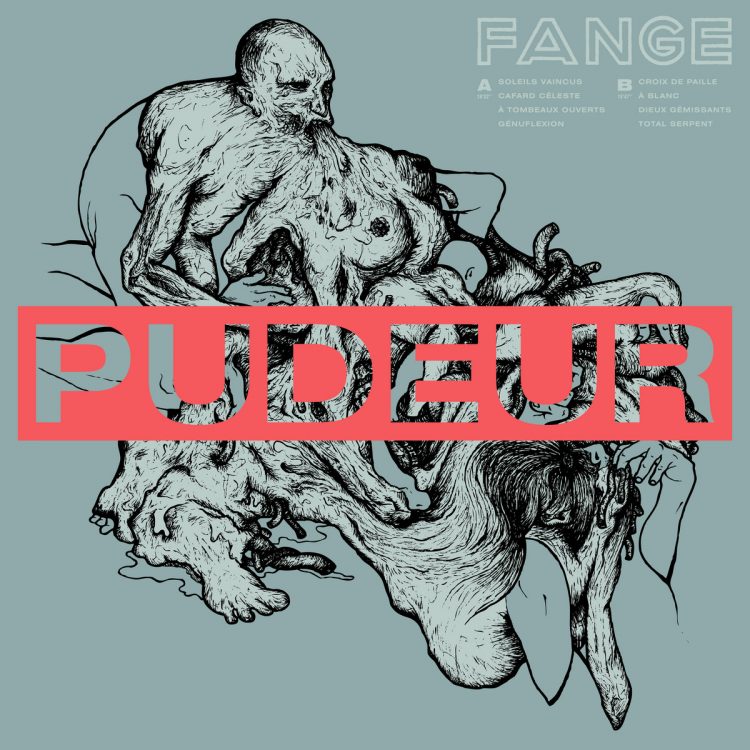 #4 ILSA: Preyer
Unholy-Fuck-Yes – ILSA dropped a new album called Preyer on Nov. 20th via Relapse Records, and it's a Sludge-infused sonic can of filth that I need in my life! Has this band ever released a whack record? The answer is Hell Fucking NO because this crew can't create whack music! They take all d-tuned genres and morph them into a putrid audio tapestry that weaves everything from D-Beat to Blues to Rock n Roll into the fabric of their songs! Yeah, ILSA's songs are caustic storms of hate, but it's the intense melodic tones of death plus empathy that really makes me a HUGE fan of this band! On the title track "Preyer," they prove once again that they can't be fucked with and that they have something to say both with their riffs of fury and their in your motherfucking face vocals. Their music is timeless and it's the perfect soundtrack to the state of the world right now! Full feature HERE.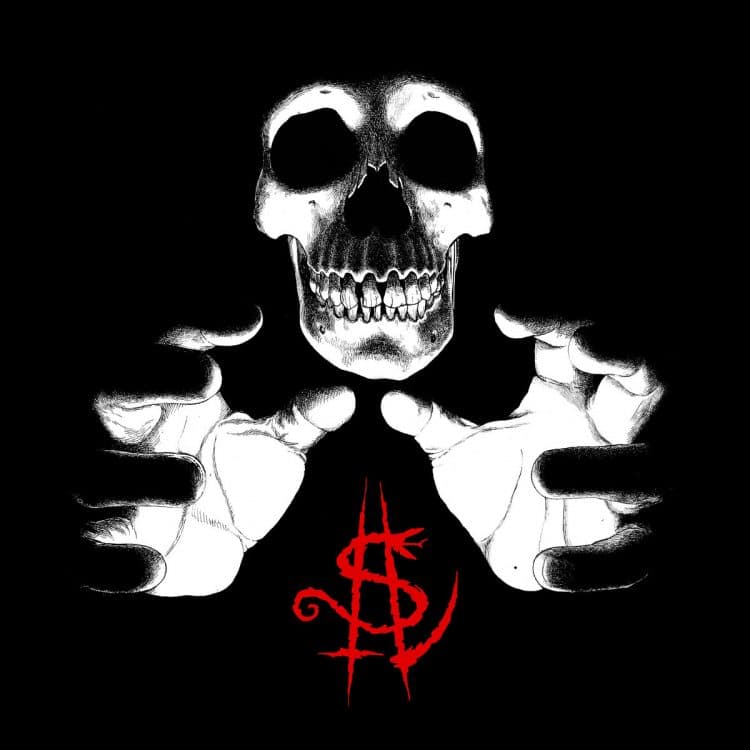 #3 THROANE: Une balle dans le pied
My thoughts dwell in a place of power. My thoughts dwell in a desolate place of everything unseen. My thoughts dwell in a place that's been created by the sounds and emotions of the new THROANE EP Une balle dans le pied. Like every other release that has come before this one, the band proves that they are super comfortable in their creative skin! When I blast this EP, I can't help but think of the ocean because this sonic experience comes in waves. At times the waters are still almost silent, and then without notice, THROANE's audio storms transform into a tidal wave of grey FURY! What I love about Une balle dans le pied are the moments that can't be put into words because the listener must feel them. I want to close my eyes, turn this record up to TEN, and envision myself standing on a huge cliff, knowing that nothing matters but right now! Full feature HERE.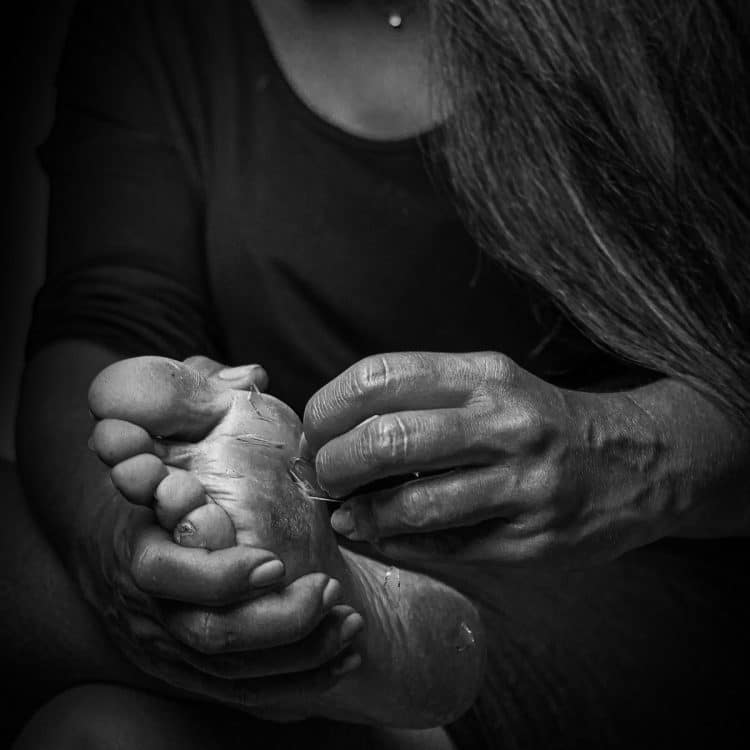 #2 VUAL: To End All Life
Straight up, VUAL has released one of the best records that you haven't heard this year! Their brand of Black Metal laced Sludge is thick, heavy, and fucking unrelenting, plus it's extremely addictive. There are plans for a tape to be released in the future, but for right now you have to blast this motherfucker on Bandcamp. Do me a favor and tell all of your homies that you just found your new favorite band on CVLT Nation! To End All Life is my mood and global reality!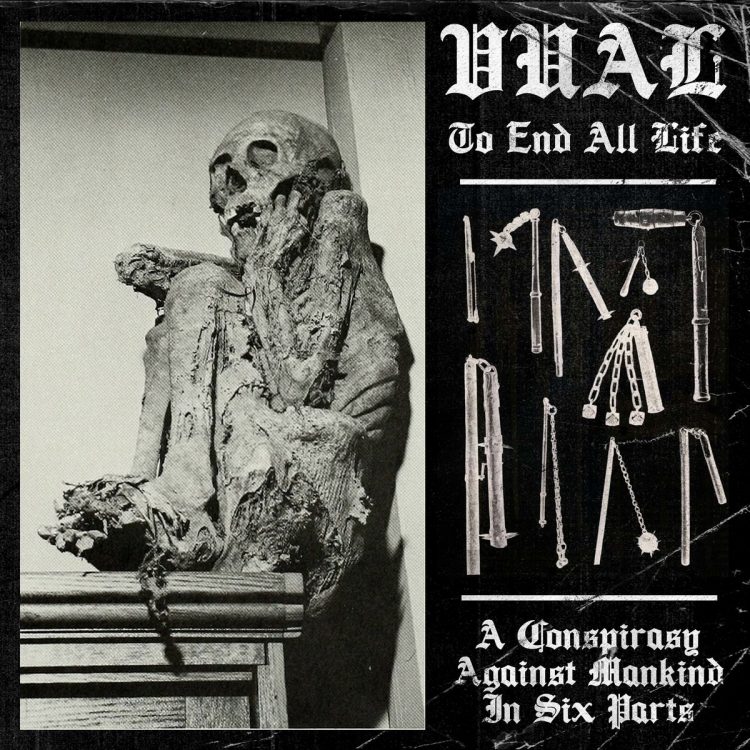 #1 PRIMITIVE MAN: Immersion

Immersion is a soundscape of Hell. McCarthy joins Chip King (The Body), John Gossard (Weakling), Madison Marshall (Cloud Rat), and Maurice De Jong (Gnaw Their Tongues) in generating a blackened vocal style that is instantly recognizable, and his voice has an emotional heft that is greater than that of most of his contemporaries. His guttural roar is the bawl of a commanding executioner, carrying the weight of loss, guilt, sin, and hatred on his conscience. The thudding, unrelenting pulse of Campos's bass and Linden's drums are the pounding of near and far megaton bombs, creating a constant feeling of tension, of imminence. McCarthy says, "The album is best played LOUD," and through appropriate speakers, Campos's low end will rattle your guts, while Linden's authoritative drumming punches you in the chest. Full feature HERE.