#10 BLOOD TIES BLOOD TIES
How awesome is the new self-titled BLOOD TIES EP? It's fucking Hella Sick and some straight-up killer no-filler Hardcore Punk from Vancouver, BC! Unholy hell yeah, I will be blasting this piece of sonic assault all summer long! The breakdowns you will experience while listening to this band just might make your neck snap. If BLOOD TIES existed in the 80's I would have been a huge fan, but I'm even a bigger fan in 2021. Their brand of Hardcore Punk is intense AF and totally on point! So it's up to you to get with the program and tune into BLOOD TIES! Once you hear "You're Next" I know for a fact you will be a fan! Is there one weak ass song on this debut? Hell fucking no this band left everything in the studio and they wrecked shop! I want to salute BLOOD TIES and Slow Death records for releasing this gem!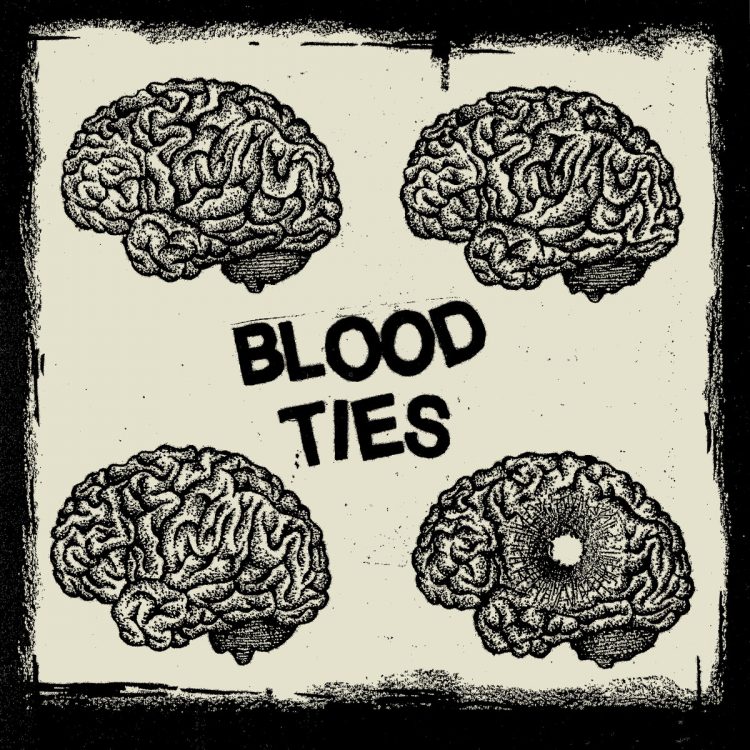 #9 STINGRAY Feeding Time
STINGRAY's Feeding Time is the sound of all-out sonic war and then some! Over buzzsaw blistering tracks, Tin Savage barks out his caustic vocals that kick fucking ass. The songwriting that this band lays down is straight FIRE and will set your eardrums ablaze!!! "Electric Elimination" is a metallic punk anthem that will have you ordering Feeding Time, plus it's rad how the song has an almost call and response vibe about it! STINGRAY's songs are full of aggression but also pack an insane layer of chaotic melody, which makes them live in your ears when the song is over!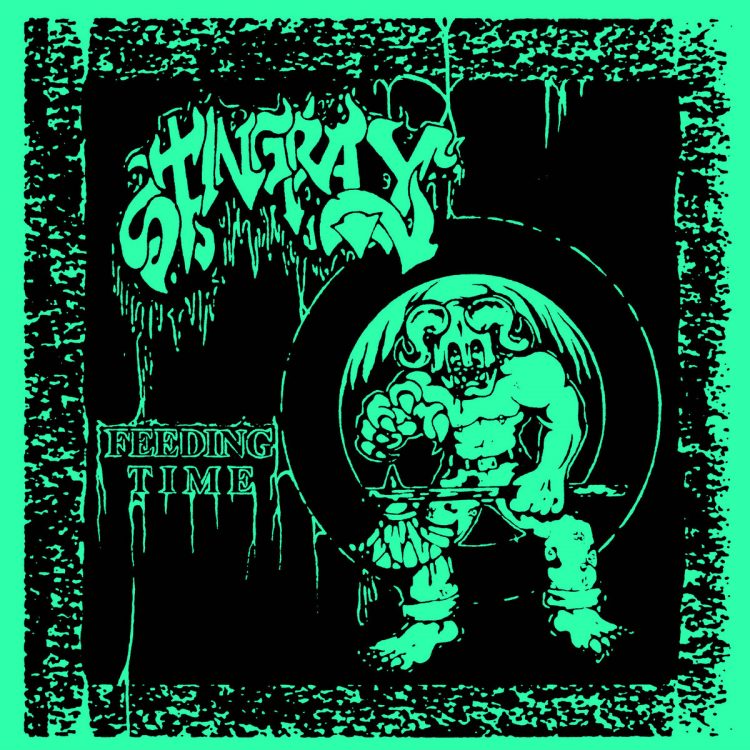 #8 DRILL SERGEANT Vile Ebb
Hell Fucking Yeah the new LP from Drill Sergeant Vile Ebb is John Blaze and then some!!! Are there whack songs on this release? Nope, it's all extremely killer with no filler! Drill Sergeant delivers a record full of Hardcore Punk anthems that will stand the test of time without a doubt! The caustic groove-laden rage and fury on this record put the band on some next-level shit. Drill Sergeant's songs go straight for the jugular and will have you standing to attention ready to scream "Fuck Authority! "Hot freaking damn, the breakdowns that this band executes will get you hyped.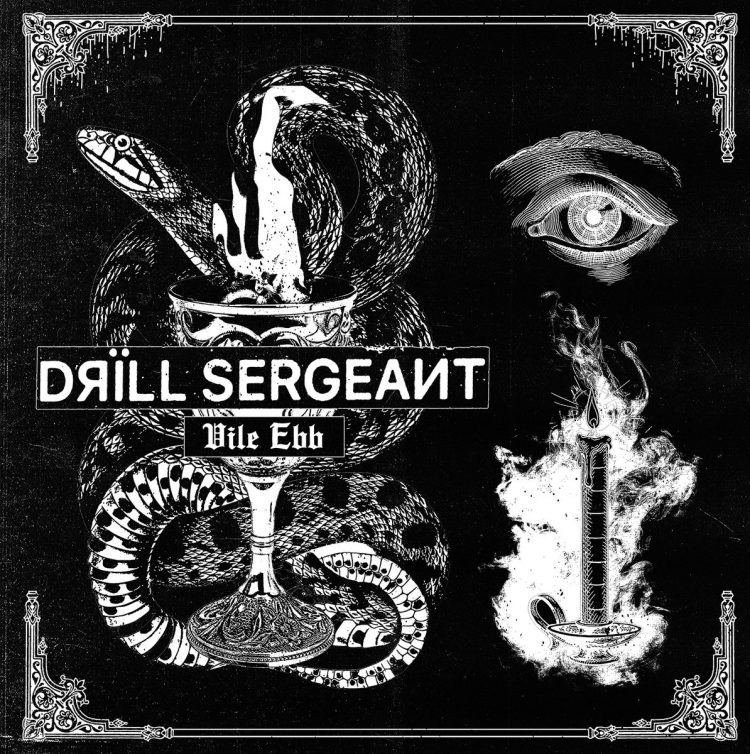 #7 MOONSCAPE MONOLITH
Real talk, Japan's MOONSCAPE is one of my favorite bands on the planet—no matter the genre, this band FUCKING RULES!!! Their brand of Hardcore Punk is thick, visceral, and packs feral punches of cryptic melody! Don't even get me started on their mean fucking baselines that stick in your mind like your favorite part of a horror movie! To say that I'm stoked to hear that they are releasing a new album entitled MONOLITH via PUNK AND DESTROY on August 15th. Today we have been given the honor of sharing with y'all the new MOONSCAPE track "Villain" with y'all below. While y'all are here, make sure to check out their killer CVLT Nation live performance below as well! I want to say thank you to everyone who made this record possible because it RULES TO THE NEXT LEVEL!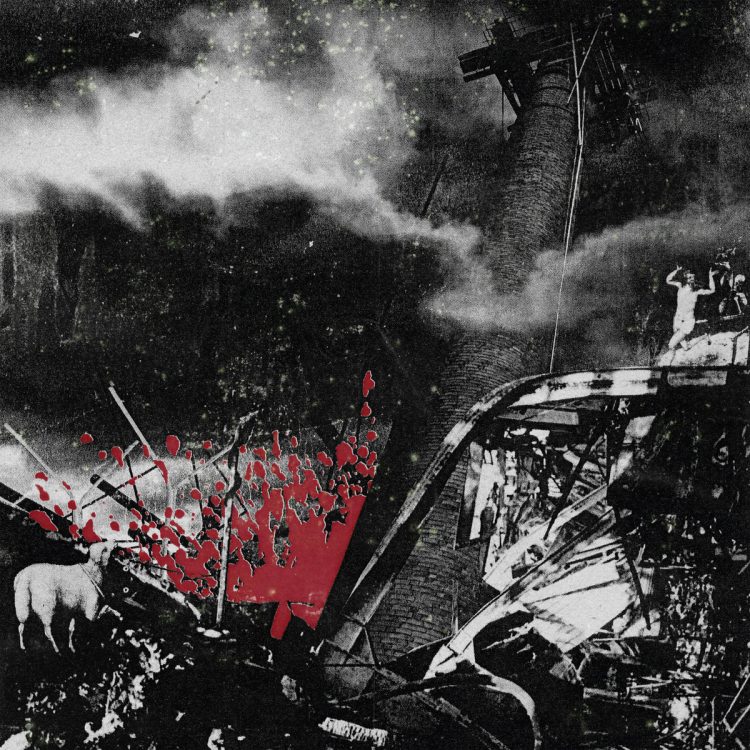 #6 HOLOGRAM No Longer Human
Wicked this way come! HOLOGRAM wrecks shop in full attack mode on their new album No Longer Human! Press play and enter the deranged world of this band and you will not be disappointed!!!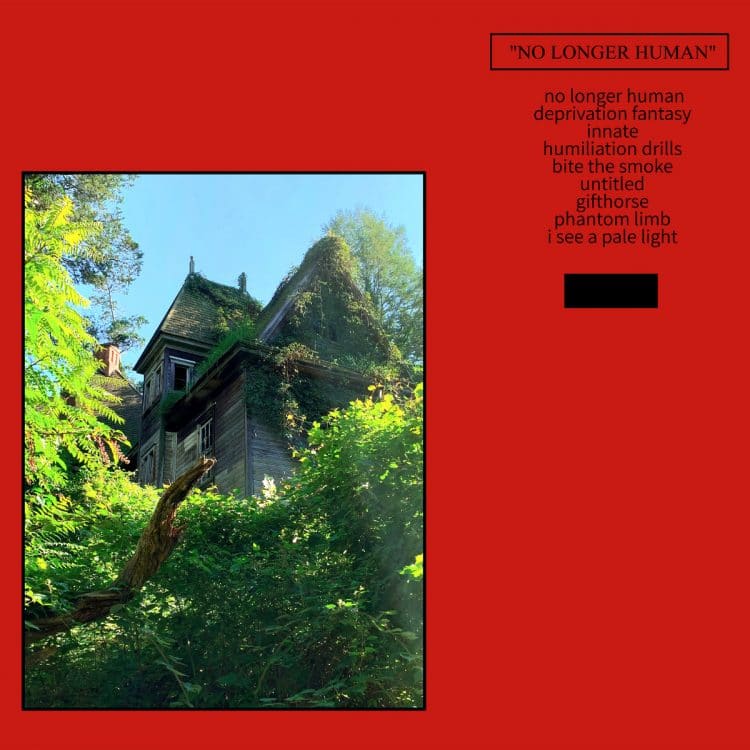 #5 GAME Legerdemain
Jonah: Key to "Legerdemain" was finding the right tempo. All of our previous material was really pushed in terms of speed and this one required a bit more diction from everyone to get the most out of the tunes. It has the sort of rollicking Venom/Motörhead head touch we've been gunning for.
Ola: "Legerdemain" introduces the main theme of the whole record, which is the current state of our post-truth society leading to some sort of end, and perhaps a new beginning. In our global society nothing is as it seems, and orchestrated lies are the norm whether it be election campaigns, government statements, large private companies working behind closed doors, data manipulation and mining by technocracies etc. I used the term legerdemain, a French word used by magicians which means slight of hand, as a metaphor for what politicians and private enterprise do to create a bewildering world full of chaos in order to achieve the 'magic trick' where socio economic inequality continues to thrive. I was very inspired by Adam Curtis' new documentary series Can't Get You Out of My Head: An Emotional History of the Modern World.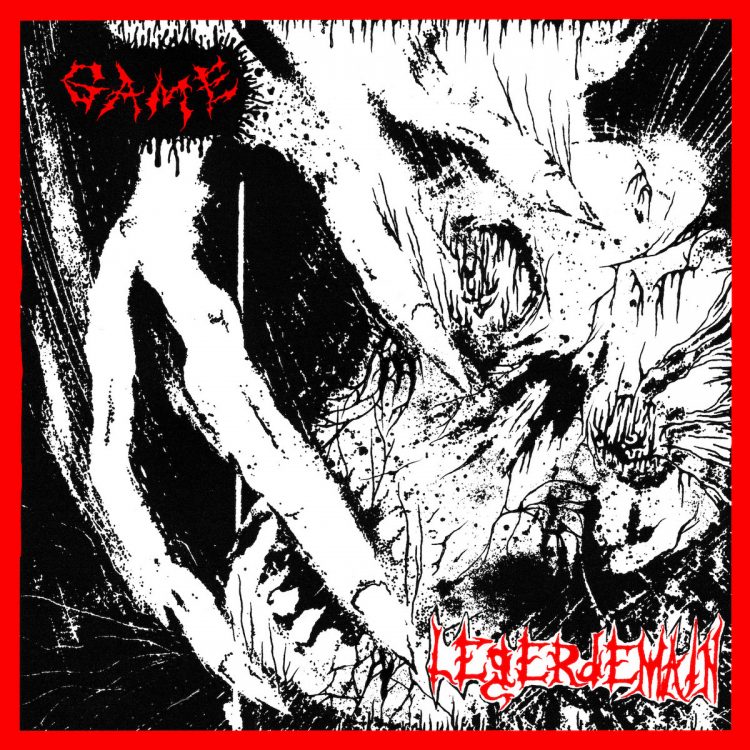 #4 GOODBYE WORLD At Death's Door
Hot fucking damn this record will eat your face then spit it back at you so that you can keep spazzing the fuck out! The sinister breakdowns you will encounter on "At Death's Door" are sonic trap doors that will not let you go back. GOODBYE WORLD has changed Hardcore Punk as I knew it because they are able to pack so much power into their songs it's really fucking mind-melting. Every member of this band brings something truly special to this record and with each listen you will hear something new for sure!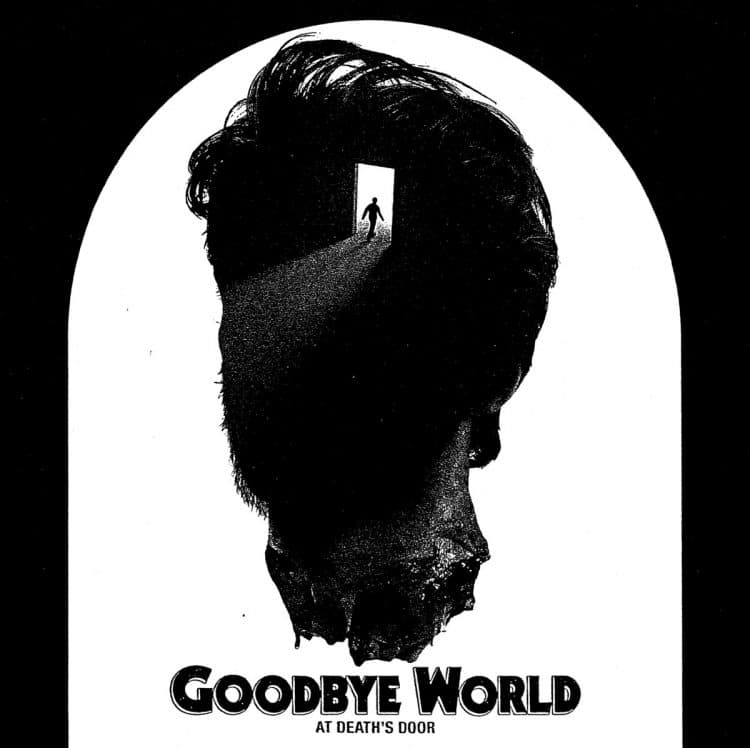 #3 SPY Habitual Offender
When Spy released Service Weapon (which Cvlt Nation reviewed here) less than a year and a half ago, the four-song EP quickly displaced whatever people had sitting in their "Best Hardcore of 2020" lists. In under seven minutes, the band vaulted into the "most promising new bands," and in no time, the band's reputation was such that, like other similarly exalted Bay Area bands, its vinyl, cassette, and merch drops usually sold out in under a minute.
However, a quarantine project, untested by the stage or the road, left some people wondering if this project, compelling and exciting though it may have been, was just a flash in the pan, a one-off project to satisfy the musicians' whims while their primary bands were kept sedentary by a global pandemic. While that would have been a disappointing scenario, it would have been enough, for Service Weapon had made lifelong fans of many of us, and it would have secured their legacy.
Fortunately for all punk listeners, their debut EP was no fluke. With plenty of unforgettable performances under their belt and with a new EP that increases their song catalog by 120%, the band proves what most seasoned listeners already knew: this band is no side project; this band is no experiment; this band is a game-changer.
By EvanMC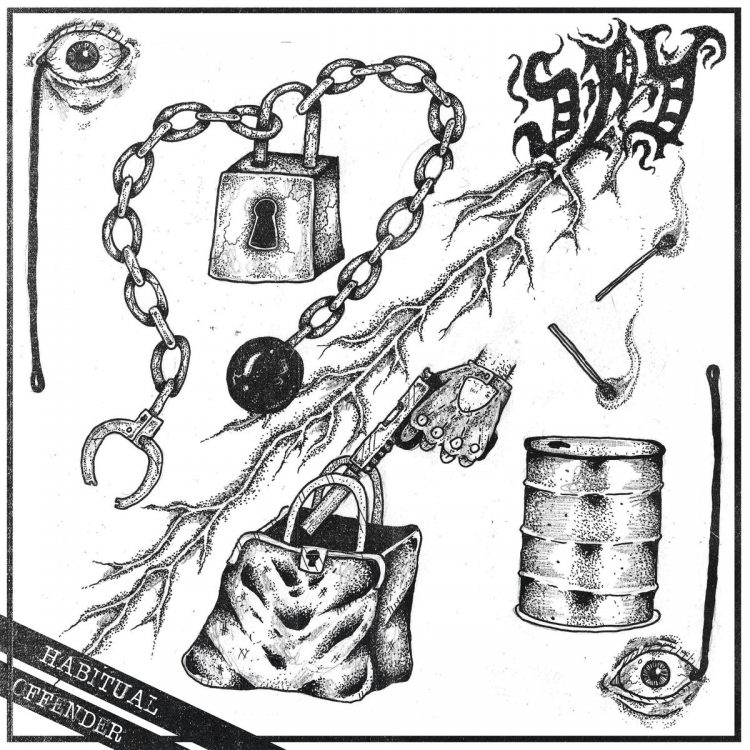 #2 SCOWL How Flowers Grow
All Hell Fucking YES SCOWL's new album "How Flowers Grow" is beyond freaking awesome from start to finish! Every minute of this record is John Blaze! Now it's time for y'all SCOWL to kill everything around them with this sonic beast!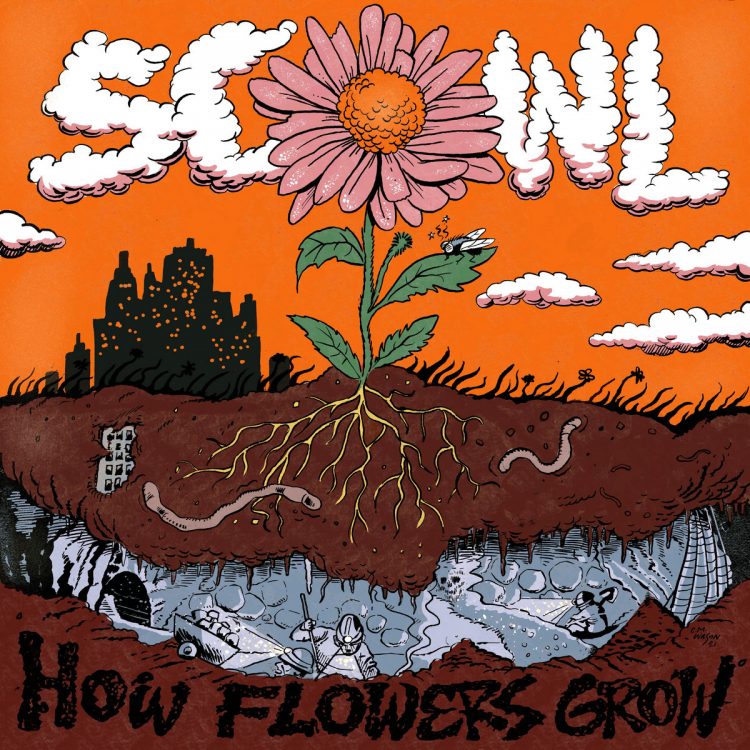 #1 SLANT 1집