#10 NEKROVAULT: Totenzug: Festering Peregrination
Unholy hell, NEKROVAULT has created a kick-ass Death Doom album that goes by the name "Totenzug: Festering Peregrination". On the real, this sonic beast has not gotten the shine it deserved! I really hope this changes because to say that I'm impressed by this band would be a Monolithic understatement! If you don't believe me, just press play below to find out for yourself!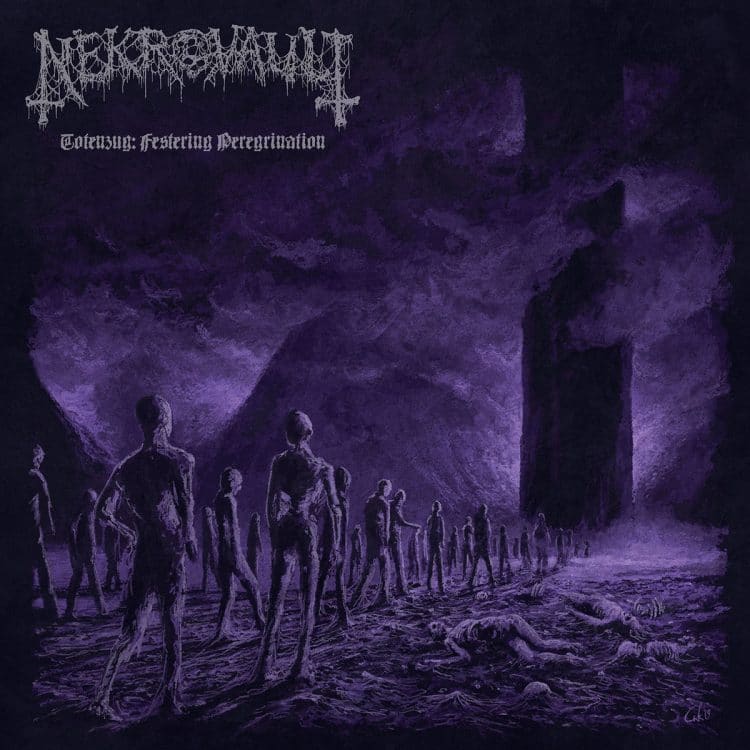 #9 DIABOLIC OATH: Profane Death Exodus
Diabolic Oath's approach is definitely unusual, but obviously when we say "fretless", you could be too quick to assume this is going to sound like some extreme metal version of Jaco Pastorious or some improv free-jazz influenced wankery. "Profane Death Exodus" is of course none of that, and is actually an absolutely pummeling and blood-chilling sonic abomination that perfectly and beautifully falls within the familiarity of all the things that we love so much about extreme and war metal in general and then some: dark, violent, lawless, unrelenting, and to some degree, even primitive. Total aural bedlam that immerses the listener into an annihilating realm of chaos. The band's influences ranging from Immolation to Teitanblood to Archgoat are clear and expressed with absolute mastery, but what the fretless execution allows Diabolic Oath to do is to tap into a dimension beyond, and reach a more free-form and erratic state that gives their music a multidimensional feel, which is unusually enveloping and completely unhinged and unpredictable. Full feature HERE.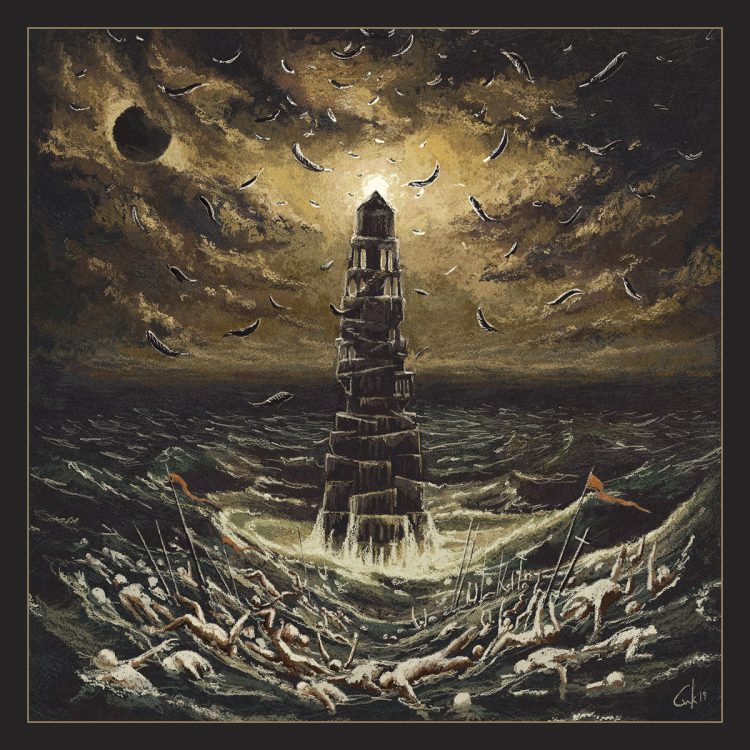 #8 LEFT CROSS: Prophecy of Conquest
Are you ready for the death hymns that LEFT CROSS have in store for you on their new release Prophecy of Conquest? Real talk – this EP is one GIANT pulverizing mass of disgusting vileness that is highly caustic and insanely awesome! Maybe I'm weird, but I hear sinister grooves in this band's music that grab me by throat and pull me into their putrid world of chaos. Full feature HERE.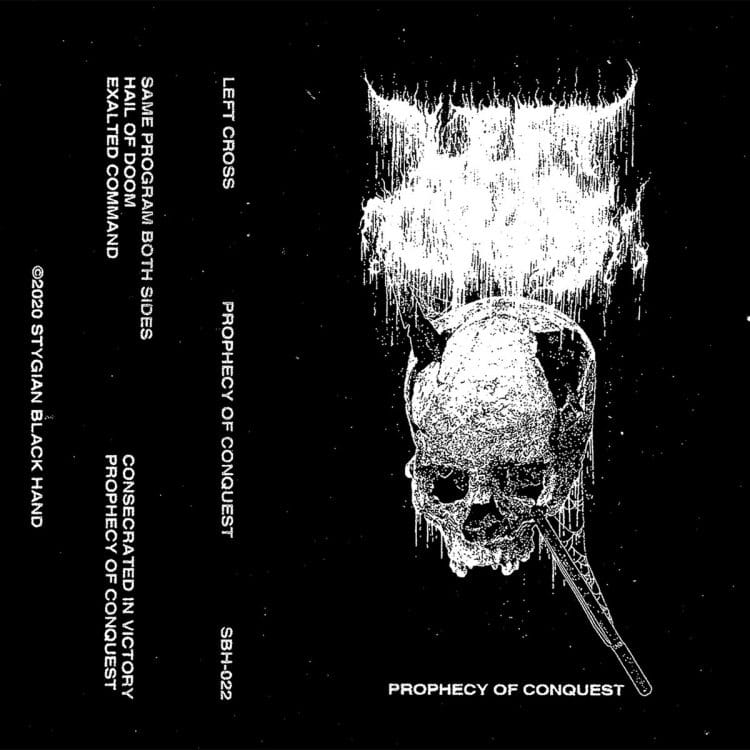 #7 VOREUS: The Proclamation
Spewn from some otherworldly dimension of chaos, mysterious German blackened death/war metal legion VOREUS debut literally from out of nowhere with a soul-crushing declaration of complete aural tyranny and domination that stands high as one of the most threatening and apocalyptic moments the genre has seen all year. If you like bands like Teitanblood, Proclamation, Pseudogod, etc. then listen up because with its humongous and cavernous sound and its hellish atmospheres this shit fits right in with the most hostile elite of all things bestial, inhuman, and obliterating! In it's obscuring and light-devouring twenty-five minutes "The Proclamation" MLP imposes complete hell on earth, unleashing a firestorm of complete chaos and inhumanity that will bury you under the ruble of your own annihilated existence. Full feature HERE.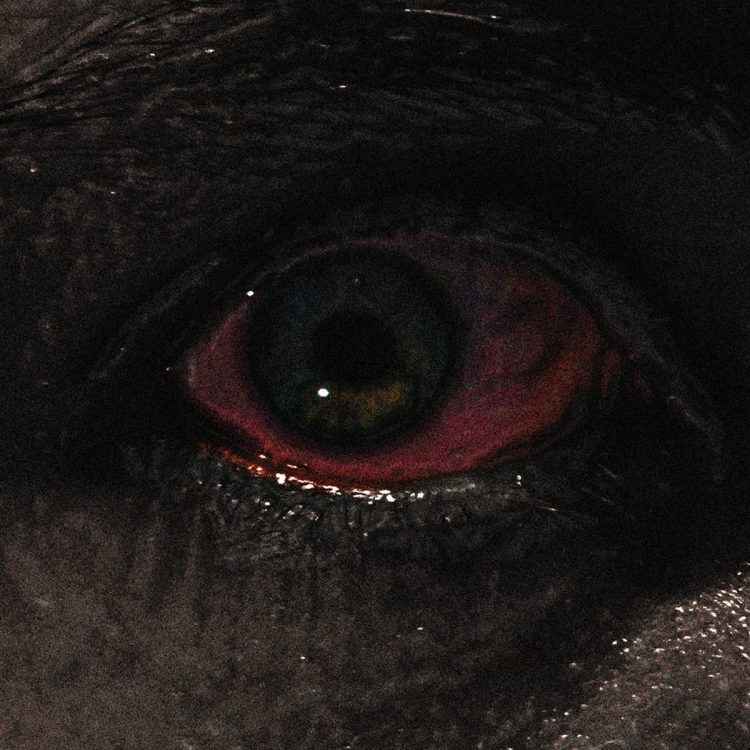 #6 RUIN LUST: Choir Of Babel
Hatred. Feral Rage at Corruption and Power. Not Giving A Fuck. These are some of the words that come into my head as I listen to the soon to be released album from RUIN LUST called Choir Of Babel. This record will drill holes into your skull with its bestial riffs, lurking in the shadows and ready to attack all of your brain cells. The production is spot on and only enhances the filth factor that they're spitting out!
#5 IMPURE: Damned​.​.​.
As a reader of CVLT Nation you should know that we are HUGE IMPURE fans!!! With their most recent record "Damned​.​.​." We only plan to double down on love for this band because no other band sounds like them! I can't over how disgustingly melodic their Death Hymns are. There is no shame in my game I'm an IMPURE fiend and you should be too. I want to say respect due to this band for manifesting some of the raddest metal in the underground!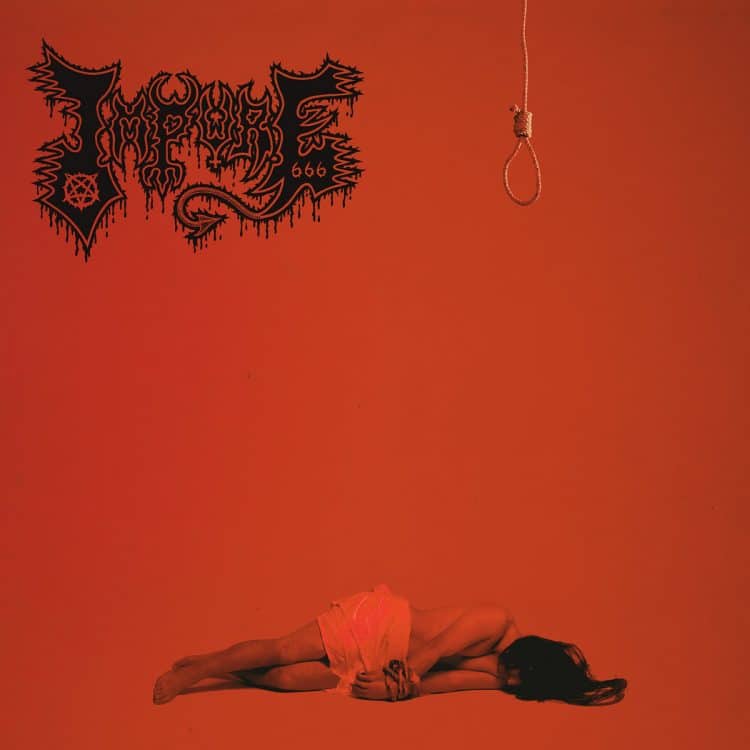 #3 DEARTH: To Crown All Befoulment

Through an implacable and merciless delivery, a production as dense and heavy as a massive black hole, and atmospheres as oppressive and suffocating as the most torment-torn circles of hell, with to "Crown All Befoulment" Dearth have created a ghastly sonic monument to boundless nihilism and to total human annihilation. Careful ears and sophisticated minds should not overlook the band's themes and lyrical content littered amongst the album dealing with the most abhorrent and scary aspects of environmental degradation and of the damage of human overpopulation on earth, something you will not normally see in the frankly often cliche and cookie-cutter "goat metal" gimmick. This band is something different and on an entirely different level, a force to behold, an utter conduit to absolute sonic terror that carries a weight of meaning with it that will crush the listener into dust and leave a long and lasting impression on 2020 extreme metal. Full feature HERE.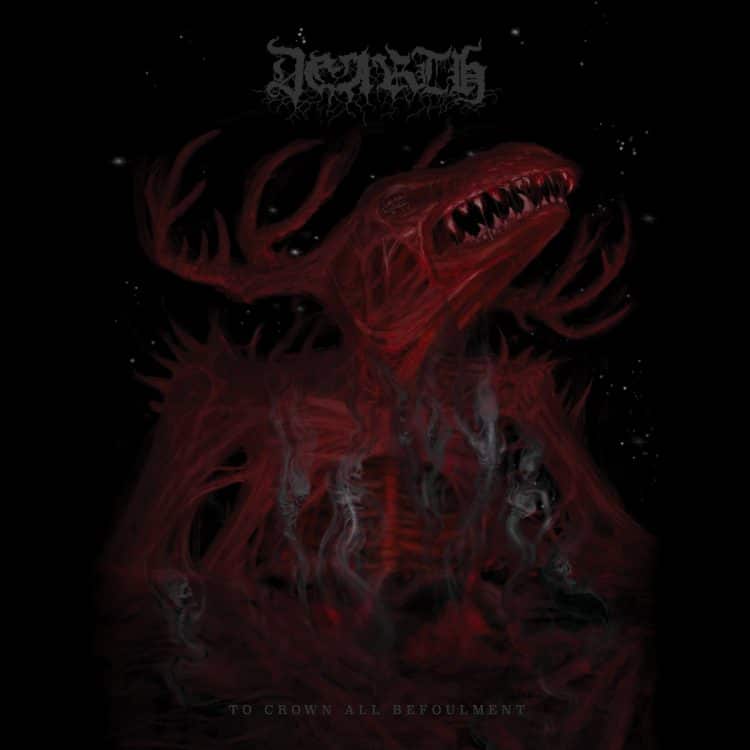 #2 DEATH.VOID.TERROR: To The Great Monolith II

All HAIL the Helvetic Underground Committee and Death Void Terror! The record "To The Great Monolith II" is like nothing else put out this year. The vibes you will encounter on this offering will not only expand your mind but they will also haunt you for sure! DVT doesn't make music they channel energy that takes the form of sound! This is a message to their label Repose Records don't stop doing what you are doing because you are impacting the culture in a positive way by putting out art like this! To the band, I would like to say that when I'm alone in isolation it's your energy that is helping me see the light when there is none there!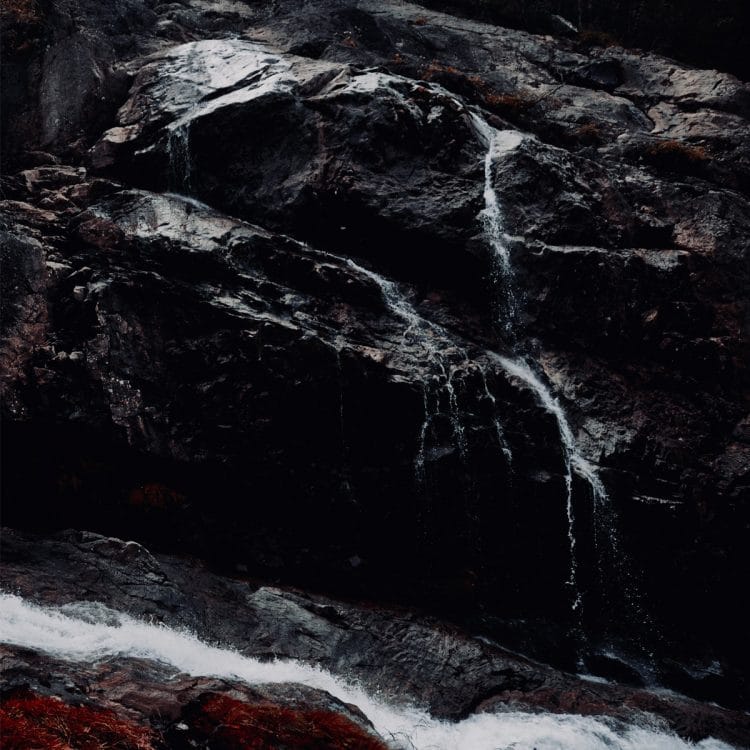 #1 BLACK CURSE: Endless Wound

"Endless Wound" returns to the blistering speed and almost hurricane-like frenzy of the earlier tracks, more Black Metal than they've been yet. You can feel the chilling forest and see the churches burning in the distance as this one plays out. The band doesn't leave the Death behind, though, as it's there, always there, either lurking or attacking, depending on when the moment is right. The closing track "Finality I Behold" is the epic of the album, clocking in at very close to nine minutes long. If you want a signature track from this band, this is the one. It pretty much encapsulates everything they do and showcases it to the finest shine. Chaotic, muddy, and yet still somehow very clear, lots of blackened riffing, tons of Death infusing everything, relentless thrashing. Halfway through they settle into a devastating mid-paced groove that slows it down some, before slowing even further, the Doom showing its clenched fist. It all descends into a cacophony of squeals and madness, fading, fading, fading…Full feature HERE.