CVLT Nation's NARDCORE
Visual Retrospective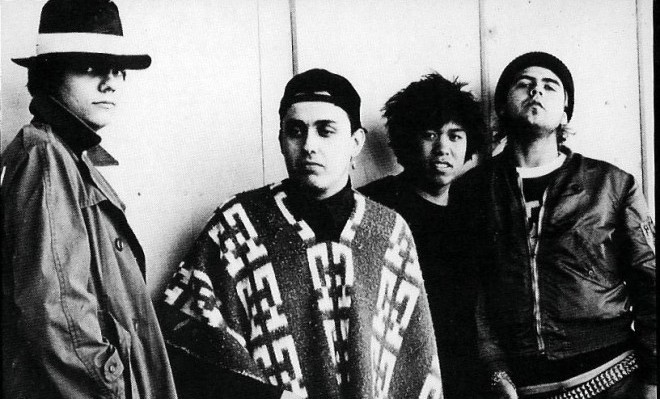 Looking back on the SoCal 80's hardcore scene, so many things run through my mind, but one thing that really sticks out is UNITY! Sometimes we unified with our neighborhoods, but many times we unified on the basis of being punks! I had an open mind when it came to hanging out with kids from different areas even if I was from Venice. I guess around '83 I started getting into the sounds of Oxnard, which would later become known as NARDCORE. I got to see and get to know many of the Oxnard bands because we would all end up at the Cathay De Grand. When speaking of the bands from this part of California, you have to mention AGGRESSION, Dr.Know, Ill Repute, Stalag 13 and RKL. Many of the people that made up these bands were also skaters, so that brought us together. I still get chills thinking about the electrifying performances that I saw from Stalag 13, or how Ill Repute would break down into "Cherokee Nation" – that's when you knew it was time to dance! Seeing Dr. Know do their thing was mind blowing because the way they mixed metal with hardcore was perfect, and it would make the hairs on the back of my neck stand up. AGGRESSION was the shit – a couple of the dudes were huge, but kind as hell. Many of the bands found a sonic home in the label Mystic Records which was right by the Cathay De Grand. Today I want to share with you some 80's footage from some of my favorite NARDCORE bands, and the video of Stalag 13 performing at the Federal Building is a snapshot of our scene. Respect due to Stalag 13, Dr Know and Ill Repute for still kicking out the jams in 2014.
Ill Repute
Enjoy this post? Donate to CVLT Nation to help keep us going!