CVLT Nation Premiere Streaming:
The Body & Full of Hell "The Butcher"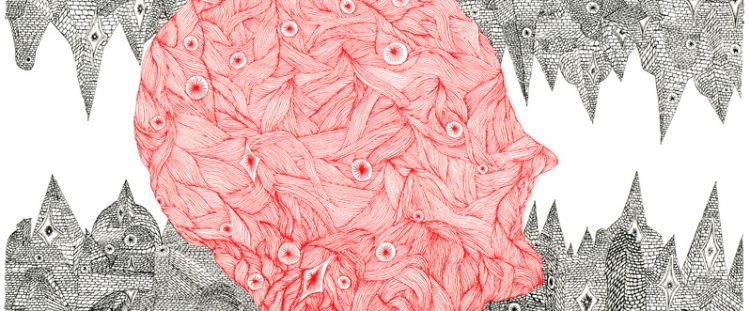 Crushing waves of dirge are washing over me as I listen to their cover of Leonard Cohen's "The Butcher" from the upcoming The Body and Full of Hell collabo album entitled One Day You Will Ache Like I Ache. What's a trip about this tune is that it has a creepy as fuck Screaming Jay Hawkins high on doom vibe about it that I find very groovy and interesting. With this song, The Body and Full of Hell have created the sickest doom slo-jam ever made! I want to die now so the evil saints can come marching in and get their groove on! Our comrades over Neurot Recordings will be releasing One Day You Will Ache Like I Ache on March 25th, and The Body and Full of Hell will be touring Europe together in April. CVLT Nation is beyond stoked to be sharing with you "The Butcher" below – you can pre-order their collabo LP HERE!
THE BODY + FULL OF HELL European Tour Dates 2016:
4/06/2016 Vera – Groningen, NL
4/07/2016 Magasin 4 – Brussels, BE
4/08/2016 Het Bos – Antwerp, BE
4/09/2016 Ritual Festival @ Canal Mills – Leeds, UK w/ Conan, 40 Watt Sun
4/10/2016 Audio – Glasgow, UK
4/11/2016 Rainbow Cellar – Birmingham, UK
4/12/2016 The Ruby Lounge – Manchester, UK
4/13/2016 Electric Brixton – London, UK w/ Converge "Blood Moon"
4/14/2016 Roadburn Festival – Tilburg, NL
4/16/2016 KB18 – Copenhagen, DK
4/17/2016 Kantine Am Berghain – Berlin, DE
4/18/2016 Klub 007 – Prague, DE
4/19/2016 Feierwerk – Munich, DE
4/20/2016 Jubez – Karlsruhe, DE
4/21/2016 Gaswerk – Winterthur, CH
4/22/2016 La Machine A Coudre – Marseille, FR
4/23/2016 Sidecar – Barcelona, ES
4/24/2016 Moby Dick – Madrid, ES
4/25/2016 Musicbox – Lisbon, PT
4/26/2016 Cave 45 – Porto, PT
4/27/2016 Santana 27 – Bilbao, ES
4/28/2016 Le Saint Des Seins – Toulouse, FR
4/29/2016 La Mecanique Ondulatoire – Paris, FR
4/30/2016 Tivoli  De Helling – Utrecht, BE
Enjoy this post? Donate to CVLT Nation to help keep us going!