CVLT Nation Premiere Streaming:
GRAVES AT SEA's 'Tempest'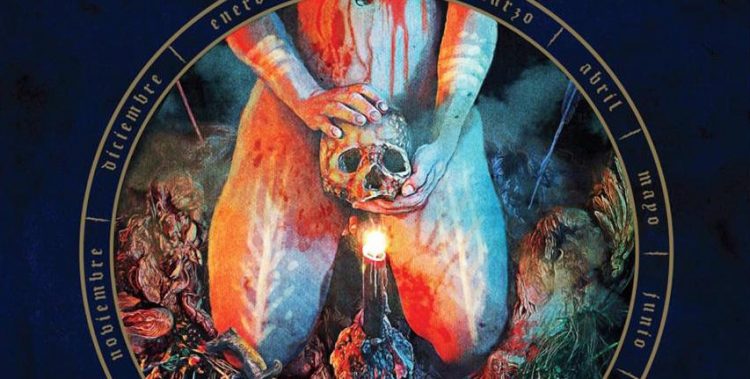 Ok, I'm going to be that dude and let you know that GRAVES AT SEA's soon to be released LP The Curse That Is is the Best Doom Album of 2016. It's been a long time coming, but these guys have it all laid on the line and you can hear it and feel it in every riff! It's such an honest collection of songs that there's no way not to feel it deep in your bones. For those reading this on the East coast, GRAVES AT SEA will be headed your way starting April 11th. My new sonic addiction is The Curse That Is because I just can't get enough. When you hear this album, you will realize how every song is full of so many different textures and layers. While it's an extremely heavy experience, they made sure to create beautiful spaces that allow the pain of breath. When you hear the somber doom ballad "The Ashes Made Her Beautiful" that lasts over 15 minutes, it will all make sense to you. Right now all you have to do is press play below and you will be able to blast the SICK New GRAVES AT SEA song "Tempest," which is a 7 minute banger! Our comrades Relapse Records are releasing The Curse That Is on April 20th, but you can pre-order the record HERE! Stay tuned for our full review…this only the beginning!
 Artwork courtesy of Philip Hölldobler
GRAVES AT SEA w/ Order Of The Owl:

April 11th

– Atlanta, GA – The Earl

April 12th

– Ashville, NC – Mothlight

April 13th

– Savannah, GA – The Jinx

April 14th

– Richmond, VA – Strange Matter

April 15th

– Baltimore, MD – Metro Galley

April 16th

– Philadelphia, PA – Kung Fu Necktie

April 17th

– Brooklyn, NY – Saint Vitus

April 18th

– Cambridge, MA – Middle East

April 19th

– Pittsburgh, PA – Spirit

April 20th

– Columbus, OH – Ace of Cups

April 21st

– Detroit, MI – Sanctuary

April 22nd

– Madison, WI – Mickey's Tavern

April 23rd

– Rock Island, IL – Rock Island Brewing Co.

April 24th

– Chicago, IL – Reggie's Live

 

Enjoy this post? Donate to CVLT Nation to help keep us going!