CVLT Nation Exclusive Premiere
WTCHDR Triumph and Despair
Full Stream!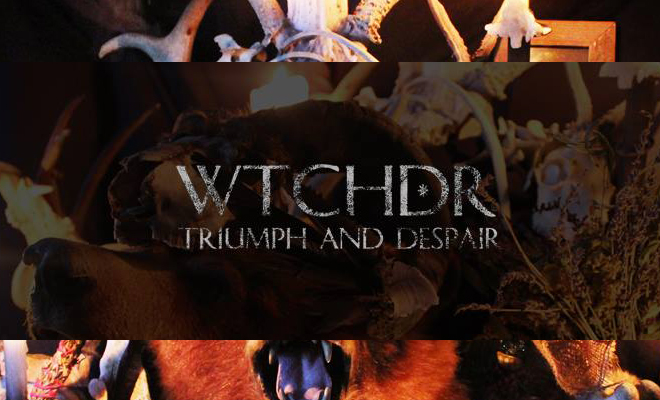 CVLT Nation is stoked to bring you WTCHDR's new full-length Triumph and Despair streaming below! This blistering release cracks open your skull with unrelenting riffage and punishing beats! Once the last note of this 20-min album leaves it's cage, if your brain isn't in a bloody puddle on the floor, hit play again and let the audio violence begin again! You can pick up the digital release on their Bandcamp starting today, and the tape will be out on April 26th to coincide with their album release show at The Astoria in Vancouver. Pummel your eardrums and hit play on Triumph and Despair below!
All songs written and performed by WTCHDR
Chris – Vocals
Cam – Guitar
Andrew – Drums
Kevin – Guitar and vocals
Recorded and mixed by Stu McKillop at Rain City Recorders, Vancouver, B.C., Canada 2013
Mastered by Brad Boatright at Audiosiege, Portland, Oregon, U.S.A., 2013
Guest vocals on "I Think I Can" by Andrew Drury (BAPTISTS)
Enjoy this post? Donate to CVLT Nation to help keep us going!