CVLT Nation Captures: Russian Circles // King Woman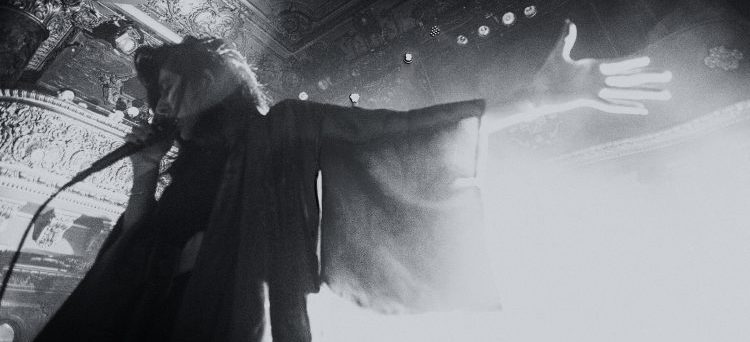 All photos & text by Bobby Cochran
Avant-doom masters King Woman and instrumental power trio Russian Circles have joined forces on a country-wide US tour, selling out venues left and right.  It's no wonder, because both of these bands make music heads and tails above what most other genre-crossing heavy bands are putting out these days.
King Woman have recently signed on with Sargent House management, the long time home of Russian Circles and a ton of other amazing bands, and this tour seems to be a coming out party for them, putting them in front of bigger audiences and opening new ears to their deeply emotional and moving musical expression.
KING WOMAN
Russian Circles play the Great American Music Hall in San Francisco every time they come through town, and it's a perfect venue for them.  Classic, ornate and artful, the hall comes alive with a beauty and fullness when they perform that is a treat to experience.
RUSSIAN CIRCLES
04/07 Saskatoon, SK @ Louis Pub
04/08 Winnipeg, MB @ The Garrick
04/11 Toronto, ON @ The Horseshoe Tavern – SOLD OUT
04/12 Montreal, QC @ La Sala Rossa – SOLD OUT
04/14 Jersey City, NJ @ White Eagle Hall
04/15 Philadelphia, PA @ Union Transfer
04/16 Cambridge, MA @ The Sinclair
04/17 Brooklyn, NY @ Elsewhere
04/18 Washington, DC @ Rock & Roll Hotel
04/20 Pittsburgh, PA @ Spirit
04/21 Ferndale, MI @ The Loving Touch
04/22 Chicago, IL @ The Empty Bottle – SOLD OUT
Enjoy this post? Donate to CVLT Nation to help keep us going!