CVLT Nation Captures The Friendship Tour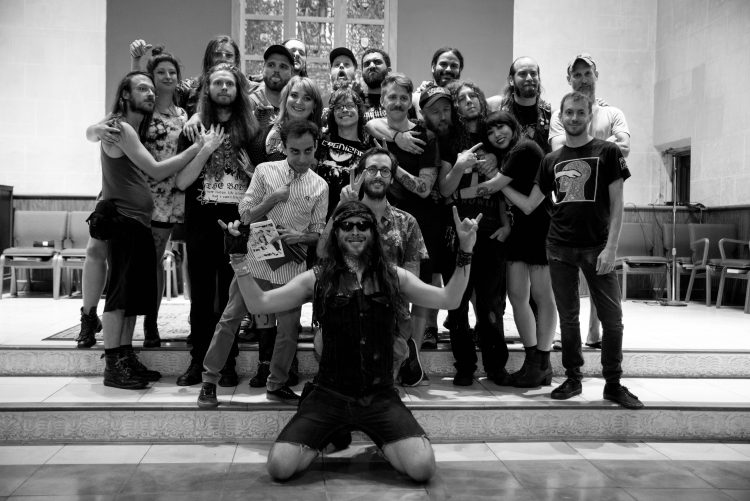 The last date of The Friendship Tour was a holy event. Quite literally, Cloud Rat, Moloch, False and Thou played beneath the stained glass of the New Orleans First Unitarian Church. Cloud Rat's vocalist Madison said she wouldn't want to tour with anyone else – "except maybe Kate Bush." Inside jokes entertained those on the outside, as members of Moloch and the other bands donned shoes on their hands during False's soul-shattering set. Thou, who had been playing new songs throughout the entire tour, were the brilliant comedians of sludge that they always are. When it comes to tour lineups, Friendship might have been the best, if not simply for the fact that it was exactly what its name implies: four bands of friends who traversed the country playing shows and documenting every The Body shirt on the West Coast (see @thou_band_official).
Enjoy this post? Donate to CVLT Nation to help keep us going!