CVLT Nation 7th Anniversary Mixtape – Pawns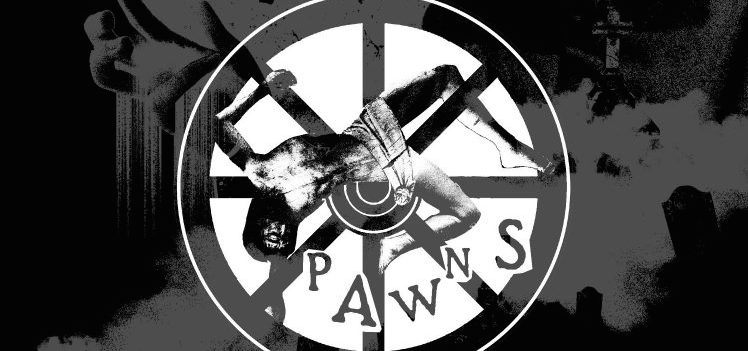 So what happens when one of your favorite Anarch/Post Punk bands curates a mixtape for your 7th anniversary? The result is this unreal and spot on collection of songs that PAWNS put together for us! Honestly, when I listen to this it makes me want to get on the first flight to NYC so I can DJ with Gage from PAWNS because I know we would kill it! Thank you so so much – this mixtape is beyond EPIC!
Track List:
1.The System – Undercover Agent for the S.A.S.
2.ABWÄRTS – Computerstaat
3.Musta Paraati – Metalliset kasvot
4.Stimmen Der Stille – Fegefeuer
5.SIEKIERA – Ludzie wschodu
6.Anasazi – Bone Collector
7.餓鬼道 – 太陽のない街
8.Mobs – Evil Spirit
9.Instigators – The Church Says
10.Cruz De Navajas – Esclavas
11.Alternative – Warfear
12.Honey Bane – Beautiful Pictures
13.Boye – Kafe na dnu okeana
14.Coïtus Int. – Dry Up Soon
15.Crass – Contaminational Power 
16.The Sinyx – Mark Of The Beast
17.Anti-System – Goverment Lies
18.Kuudes Silmä – ihmisraunio
19.Xmal Deutschland – Der Wind
20.Brygada Kryzys – Nie ma nic
21.Los Paralitikos – La mandrágora
22.Ubik – Piece Of Mind
23.Da – Dark Rooms
24.Anthrax UK – Capitalism Is Cannibalism
25.Phaidia – Dark Side
26.Under Two Flags – False History
27.Polanski y El Ardor – Cruzando el Rubicón
28.Taugadeildin – Guðir Hins Nýja Tíma
29.Elysian – In the Red Light Tower
30.A.O.A. – Who Are They Trying to Con
31.The Waste – Coffee Bar Revolutionary
32.Décima Víctima – Inseguridad
33.Q4U – Sigurinn
34.The Fact – Always There
35.Ötzi – Charms
36.As Mercenarias – Panico   
37.Fliehende Stürme – Der Anfang
38.Days Of Sorrow – Travel
39.She Past Away – Kasvetli Kutlama
40.Karl Biscuit – La Morte
41.PAWNS – The Gallows (Anatomy Remix)
Enjoy this post? Donate to CVLT Nation to help keep us going!