Continuous Winter…
BURNING GHATS Full Stream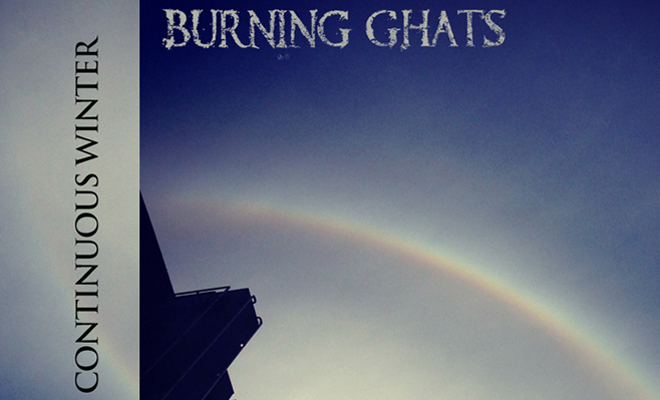 Today CVLT Nation is ultra stoked to bring you a full stream from one of our favorite Vancouver bands, BURNING GHATS! Their EP Continuous Winter will be available digitally and on cassette at their EP release show with Primitive Man on July 30th. These guys know how to decimate their enemies with extremely high volume levels, so get ready to blow your eardrums! You can pick up Continuous Winter on digital or on cassette (limited run of 50) HERE.
Liner Notes: BURNING GHATS "CONTINUOUS WINTER" DIGITAL/TAPE
Title : CONTINUOUS WINTER
Artist : BURNING GHATS
Copyright : 2014 BURNING GHATS
Written by Burning Ghats
Kevin – guitar
Chad – vocals
Cam – bass
Ryan – drums
www.facebook.com/burningghats
burningghats.bandcamp.com
Recording and Mixing Engineer: JESSE GANDER (The Hive Creative Labs – R.I.P., and RAIN CITY RECORDERS)
Mastering Engineer: BRAD BOATRIGHT (BRAD@AUDIOSIEGE.COM)
1. LESS SUNLIGHT
2. SUBURBAN DAYDREAMS
3. ABSENCE LIVES HERE
4. GASTOWN PISS
5. FIRST HAND LOWS
6. CONTINUOUS WINTER
Enjoy this post? Donate to CVLT Nation to help keep us going!