I recently extolled the virtues of avant-garde sludge band Pyrithe, rightly praising them for their unpredictability and experimental sound. I did however note that I wasn't trying to put down more traditional sludge groups and Come to Grief is exactly the reason why.
When the World Dies is the group's debut full-length, but don't mistake them for rookies. Guitarist Terry Savastano, also of Disrupt, originally formed Grief in 1991 and they spent ten years laying waste with their brand of extreme doom. In 2016, Savastano along with original drummer Chuck Conlon resurrected the sludge/doom behemoth, dubbing the new incarnation Come to Grief.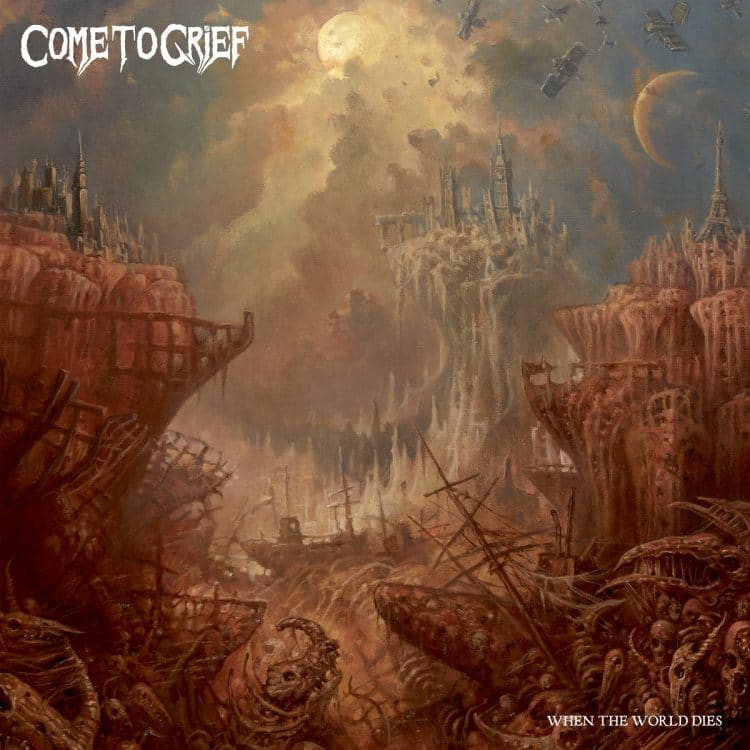 If When the World Dies is any indication, Come to Grief is every bit as devastating as its predecessor. This is heavy and vicious stuff. The album begins with the appropriately titled "Our End Begins." It is more of an intro piece, a massive slab of instrumental doom that sets the stage for what is to come. Things truly get moving then with "Life's Curse." This song alternates between a swaggering mid-tempo riff with hypnotic slower sections interspersed. The vocals are pure acidic misery, each line delivered with enough venom to drop an elephant.
"Scum Like You" starts by finding the slower tempos again. They play like some kind of Uber-Black Sabbath found at the end of the universe. Each riff is just a variation on the pummeling, like a god experimenting with different kinds of catastrophes.
There exists a restrained nuance to the guitar work, a few harmonies here and there, and the occasional lead to flesh out the tune. But truth be told, the riffs take the front seat. "Devastation of Souls" starts with a simple yet crushing groove before finding a more mid-tempo swagger. There's often a zen-like simplicity at work. Come to Grief grooves hard, but avoids the kind of boogie that afflicts too many sludge groups. The more uptempo parts of this tune certainly swing, but it's like swinging a sledgehammer.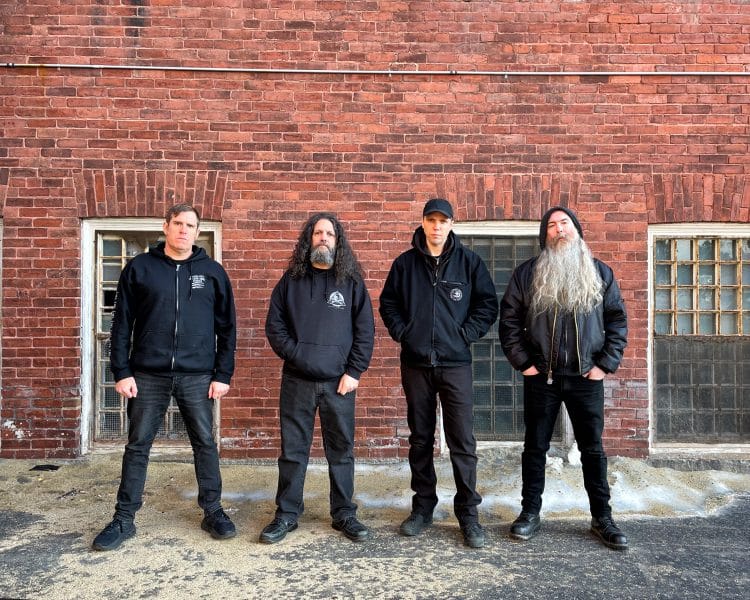 Also notable is the bass work. The production gives plenty of space for the low-end assault, the instrument a constant presence in the mix. When the World Dies also features quite a bit of tasty bass work underneath the guitar. Maybe not qualify as full-blown bass solos, Jon Morse nevertheless provides plenty of tasteful licks in the instrumental sections.
Where others push against genre limitations, Come to Grief perfects the music's tried and true methodologies. This isn't a bad thing. Very few possess the power and songwriting prowess of Come to Grief. These guys are masters of their craft and they stand triumphantly on the corpses of lesser acts. Let's hope Come to Grief last at least as long as Grief, if not longer. It's thrilling this is their first full-length as we can look forward to all that is yet to come.