Christworm is a two-piece band from Baton Rouge, Louisiana, who works hard to put the sludge into blackened metal. When they tell you they mix heavy metal with extreme misanthropy and self-loathing, you best believe it, buster. They're not messing around. An extension of the Louisiana Sludge sound that became popular in the 90's, these guys revel in their unrelenting darkness, taking the music places not too many people ever thought it could go.
Boy, talk about caustic and dreary. This one certainly qualifies for both. The whole thing carries this sheen of crusty metal scraping against crusty metal, irritating and panic-inducing. The drums feel stuffed with cotton and yet still somehow pummel with no mercy. The guitars are heavy and resonating and yet again, sound like rusty knives being sharpened. The songs beat you over the head before switching tempos and sometimes lurching about like a drunk who got punched in the head by a brick-filled first. Sounds come at you from the left and the right, no comfort here, the listener trapped in an urban nightmare factory, everything haunted by ghosts of sheer madness.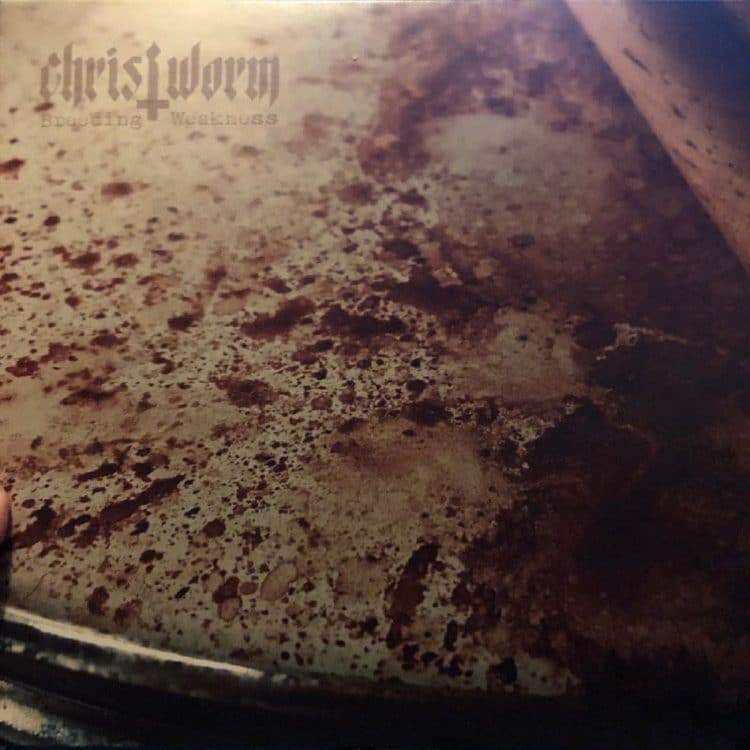 "Christworm—Spineless" comes swinging right out of the gates, heartless and insistent, before devolving into that lunatic, aimless swagger of drunkenness. This leads directly into second track "Breeding Weakness" which spends eight minutes of drone and doom and blackened hatred, reminding you in slow motion just how weak and worthless humanity really is. It just staggers, threatening to fall over and collapse under its own darkened weight but never falling, lurching, lurching like a shambling corpse. This is the living/dying definition of Sludge. The drone continues into "Amygdala," which speeds into a sort of into a wall of sound avalanche before pulling back to allow space to catch your breath here and there. This is a suffocating track, no less so when it breaks down into a crushing groove that's sure to shift pits everywhere. "Dismal View" is next and guess what? It ain't pretty, either. There's a pause at the beginning of the track, distancing it from the previous three songs, as feedback and weird sounds and hypnotic drumming build until those guitars crash in and the swaggering doom sends you reeling. This is what it feels like being drunk in an auditory form, or at the very least standing on deck of a ship during a storm at sea. The band dip their heads and drive forward, set on ramming speed. Brutal and unforgiving. Closer "Bastard Flesh" blasts in, fast then slow, an epic churning with chaos and madness, mixing together all the previous elements of the album into one poisoned, potent stew. This is the summary and the outro, the goodbye to a cruel, cruel world.
Christworm bring bleak music for bleak times. There is nothing uplifting about this release, nothing that soars with beauty. It's all bloody fists beating against rusted sheet metal. You have to fight your way through this, emerging victorious but bloodied out the other end. This is music for catharsis, not for comfort. Enter if you dare, and be prepared to get washed away in the darkness.