Check out VENOM PRISON's Tour Playlist!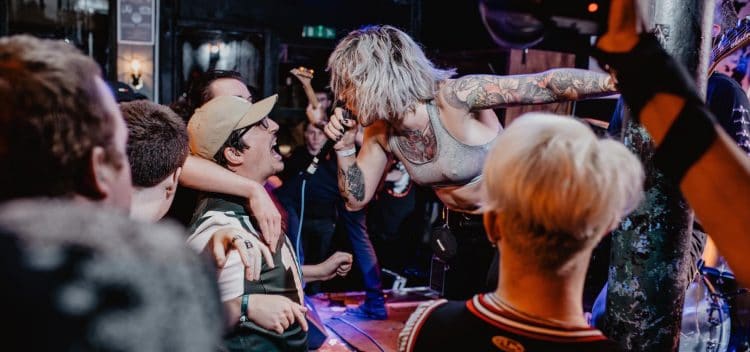 UK's VENOM PRISON are touring the states with Homewrecker. Two members of the band put together this sick play list of songs that they might be blasting on their long drives across the great unknown! Their latest album Samsara is out now via Prosthetic Records

Ash Gray
Myrkur – Maneblot
I've been jamming this song alot lately, chorus is incredible, full of atmosphere. This will be purely for night drives when we get to the US.
Chelsea Wolfe – American Darkness

I've been a big fan of Chelsea Wolfe for sometime now, since Pain Is Beauty. See the band live several times and only grown to love the music being released more and more.
This song is absolutely beautiful, filled with a lot of emotions and perfectly executed.
[From "Nier: Automata"] – City Ruins (Rays of Light)
Whilst on tour and probably at home as well now, I've been getting more and more into soundtracks from video games and movies. This may not be the heavy metal songs for a playlist but certainly something I would listen to.
Cattle Decapitation – One Day Closer to the End of the World

I love this band, a band that shows Death Metal, Grind, Black Metal, whatever subgenre you want to throw into a pot. Cattle Decap manage to balance this perfectly and I'm very excited for the record that's coming out soon.
Nile – Long Shadows Of Dread

Kind of the same goes for Nile that I said about Cattle Decap, been a long time fan of this band and to hear this single lately has me completely pumped on my metal fix.
Ben Thomas
La Grange – ZZ Top
Needs no introduction, keeps the energy up at all times and a feel good song to drive to. Particularly well suited for driving through Texas state out of respect for their home state!

Ozzy Osbourne – Perry Mason
Absolute banger and quite possibly one of the most underrated songs by Ozzy. Considering this is Zakk Wylde era Ozzy, this is still guitar work that Randy Rhoads would have been proud of. This song keeps the wheels on the van.
Judas Priest – Riding On The Wind
Released in 1982, how ahead of its time is the opening riff? Light up a cig, open the windows, cruise control and this will get you to the show on time.

The Touch – Stan Bush
Can never get enough 80's cheese for those long drives. Anything Stan Bush is always a winner, Dare & Never Surrender (From Kickboxer) could have easily made the playlist as well.

Manowar – Hail and Kill
Always going to get group vocals going for the Hail and Kill chant in the van. Epic clean guitar intro, rediculous solo, motorbike noise samples, group chants and ripping riffs. What else do you need?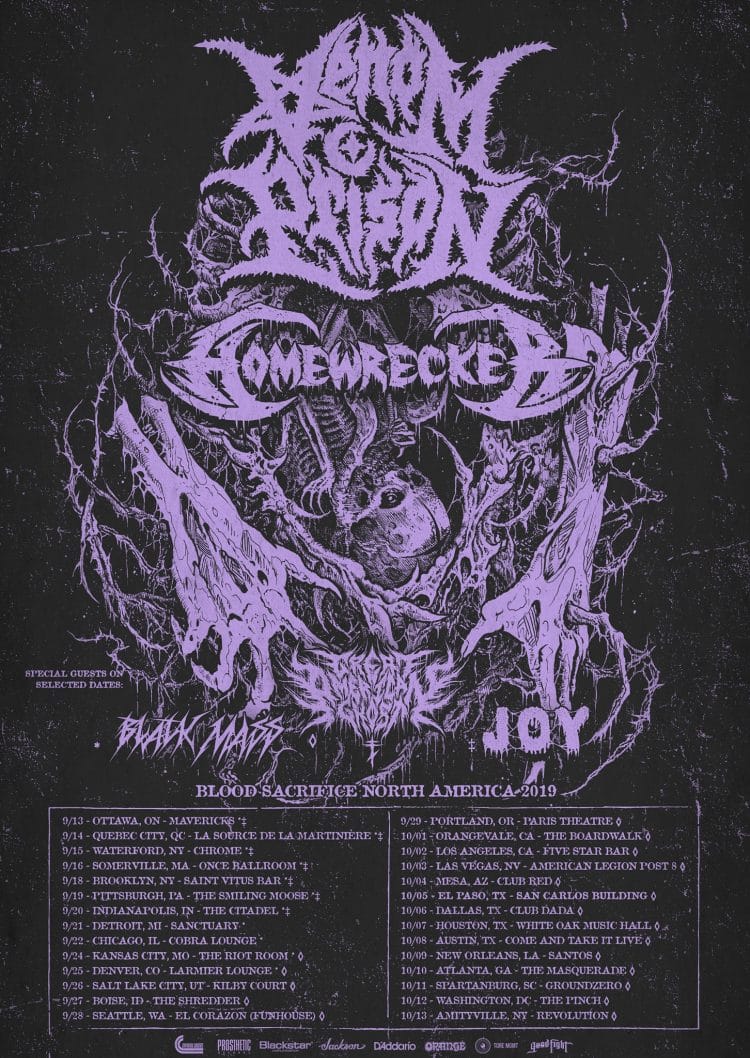 /25 – Denver, CO – Larmier Lounge *◊
9/26 – Salt Lake City, UT – Kilby Court ◊
9/27 – Boise, ID – The Shredder ◊
9/28 – Seattle, WA – El Corazon (Funhouse) ◊
9/29 – Portland, OR – Paris Theatre ◊
10/01 – Orangevale, CA – The Boardwalk ◊
10/02 – Los Angeles, CA – Five Star Bar ◊
10/03 – Las Vegas, NV – American Legion Post 8 ◊
10/04 – Mesa, AZ – Club Red ◊
10/05 – El Paso, TX – San Carlos Building ◊
10/06 – Dallas, TX – Club DaDa ◊
10/07 – Houston, TX – White Oak Music Hall ◊
10/08 – Austin, TX – Come And Take It Live ◊
10/09 – New Orleans, LA – Santos ◊
10/10 – Atlanta, GA – The Masquerade ◊
10/11 – Spartanburg, SC – Groundzero ◊
10/12 – Washington, DC – The Pinch ◊
10/13 – Amityville, NY – Revolution ◊
‡ w/ Joy
* w/ Blank Mass
◊ w/ Great American Ghost
Enjoy this post? Donate to CVLT Nation to help keep us going!