Captivating Anarcho Post Punk! Premiering OVER "Amateur Predator"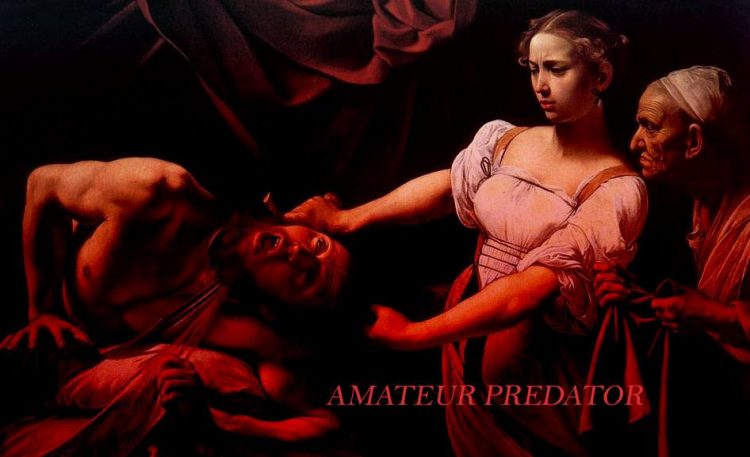 Portland is our adult Disneyland, mainly because of the plethora of amazing bands that pop up in this PNW town like magic mushrooms! OVER is a band that formed in 2016 and they make post-punk/anarcho-punk/death rock that we're swooning over. Today we're excited to share their latest digital-only release, "Amateur Predator." You can pick this up via their bandcamp, and all the proceeds from track sales will go to the Red Lodge Transition Services, which you can read more about below. Over are gearing up to record a full-length this year and we couldn't be more stoked about it. For now, whet your appetite with "Amateur Predator" below…and make sure to check out their 2017 release Vacant Daydream while you're at it!
All proceeds go to Red Lodge Transition Services: 
Red Lodge Transition Services is a non-profit grass roots organization supported by volunteers who have experience working with men and women in prison. Our primary objective is to assist Native men and women who are ready to transition from prison, jail, and treatment back to community. Creating a realistic plan for transition can be very stressful! There are many obstacles and barriers each person, family and community must navigate through in order to be successful. Red Lodge Transition Services is working to identify barriers and help prepare people for successful re-entry.
"AMATEUR PREDATOR" LYRICS: 
Paranoid
I can see the ghosts behind your eyes
Destroyed
I can see the fear you try to hide
You say
I like it best the blind way
But I see
A certain shade of misery
Your shame
Like armor on a red day
But I saw
A crack in your glass jaw
Amateur Predator
One dimensional hell hole
So quick to flay the whip
So safe in your houses
Your locked doors
Your dead mind
You'd die for
Man Unkind
So unsafe
To think twice
Remorseless
Man Unkind
Manunkind
Roll the dice
On my life
Manunkind
Gut the earth
And bid the poor to do your work
Manunkind
Devalue me
Use your shame like chains to bind me
Manunkind
Sanctify
The hate that eats your heart alive
Manunkind
Kings and Queens
Petty riches, nobel nothing
Manunkind
Empty still
With nothing but your pain to kill
Enjoy this post? Donate to CVLT Nation to help keep us going!