Calling all punks! Tune in the new SOLARIZED LP "A GHOST ACROSS HELL FROM ME"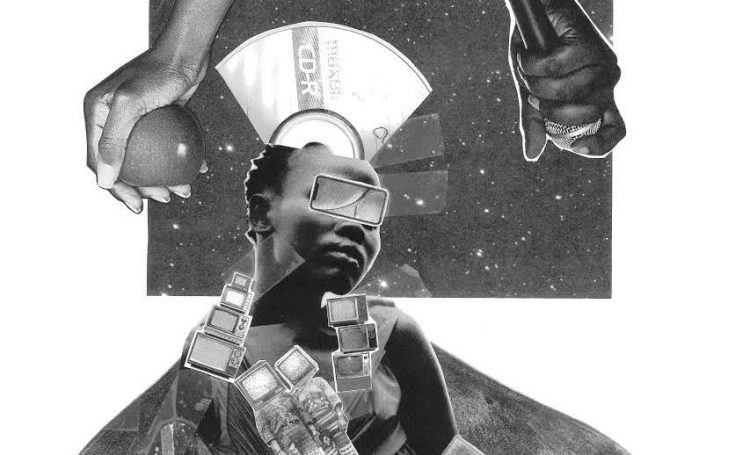 If someone asked me what my favorite part of my job is, I would have to tell them discovering new music and turning our readers on to it. I'm a straight music nerd and a huge fan of music as well. I can't speak for everyone, but I know when I think music is rad and it usually takes no more than 10 seconds of hearing a band. I knew after 7 seconds of hearing SOLARIZED that they were something special! Their new album is called A GHOST ACROSS HELL FROM ME and is full of Punk anthems that will have you saying, damn, this band is the bomb! Listening to them reminds me of being front row at a Butthole Surfers show in the 80's, but the backing band is the Big Boys covering Black Flag. SOLARIZED deserve all of the shine that they get because they are that fucking rad!!! We are stoked to be streaming A GHOST ACROSS HELL FROM ME in full below and we salute SRA Records for releasing this killer album on Oct. 11th – pre-order HERE! If you love punk then this musical freak show called SOLARIZED is for you!!!
There are a multitude of themes happening all at once on this album, but that's kind of the point. Like, a lived embodiment of all these elements of existence colliding to create a sort of liberated space, a multi-verse as it were. I'm very influenced by DC Comics, the LGBT POC vogue community, afrofuturism, Sun Ra, and the hardened, dystopian aspects of living in a city like Philadelphia, a city that is always fighting against that kind of dystopia through its art, activism and mysticism. So thematically, lyrically I wanted to create a dense, lived-in, liberated space, to project that space into the real world via sigil magic. I don't know if it's gonna work, but I had to try. I don't get many opportunities to put my work out there on such a wide scale, this is the first time any band I've been in has recorded an album, so it was pretty important that I try to make something that felt immersive. From the imagery, to the lyrics, to the concepts. Like, submerging liberation theory and practice in both esoteric and pop culture sci-fi references, from Jack Kirby to Samuel Delany (our band is named from a word I first discovered in Delany's book NOVA, a work that pre-dates Star Wars in its space opera-ness, of bringing together disparate, multi-cultural sapiens to accomplish a starflung goal. The album's title is also from the same paragraph in NOVA) But like, it's also not as complicated as it sounds. It's a hardcore punk record that just feels like the kinda punk I grew up listening to: Dischord, Kill Rock Stars, Gravity, Ebullition– Swing Kids, Drive Like Jehu, Sara Kirsch bands. It's a love-letter to that movement, that moment, to our young selves, especially to me as a Black, queer person. I would have loved to have seen Solarized in 1996 when I was navigating Blackness and queerness and punk rock at a young age. I survived long enough to retroactively gift this to my past self and I'm pretty excited for it. Joe and Jeff are amazing musicians, they've created the perfect soundscapes for all the wild, anarchist-book store by way of Saturday morning cartoons ephemera in my head and I'm extremely grateful for that. I hope folks dig this wild assed record." – Alex Smith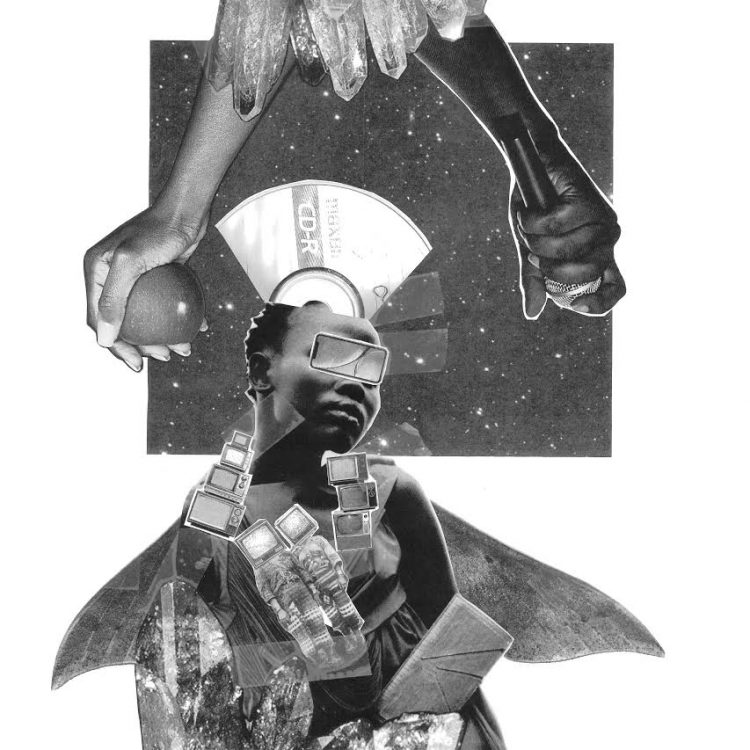 Enjoy this post? Donate to CVLT Nation to help keep us going!