The past five years have been a seemingly linear rise to relevance for California-based dark pop group Provoker. After several singles and an EP, they've finally released a full length and it's everything we could have hoped for. New wave for newer times gives us a warbly backdrop of syrupy guitar licks over retro, simplistic backbeats evoking a granular, distressed visual of an NES glitching while we cry into a pillow because our crush hasn't texted us back but posted a photo of them partying with our rival who seems to have it all. The desperate, anthemic vocals border on whispers at times while evoking a fantastical role-play in which the protagonist is the spy in a cloak-and-dagger noire who cannot for the life of him discover how to make the object of his desire a permanent fixture in his life. He's grasping at a whisp, relying on nostalgia to provide the narrative for a future that likely won't exist because of his own self-defeating pleading.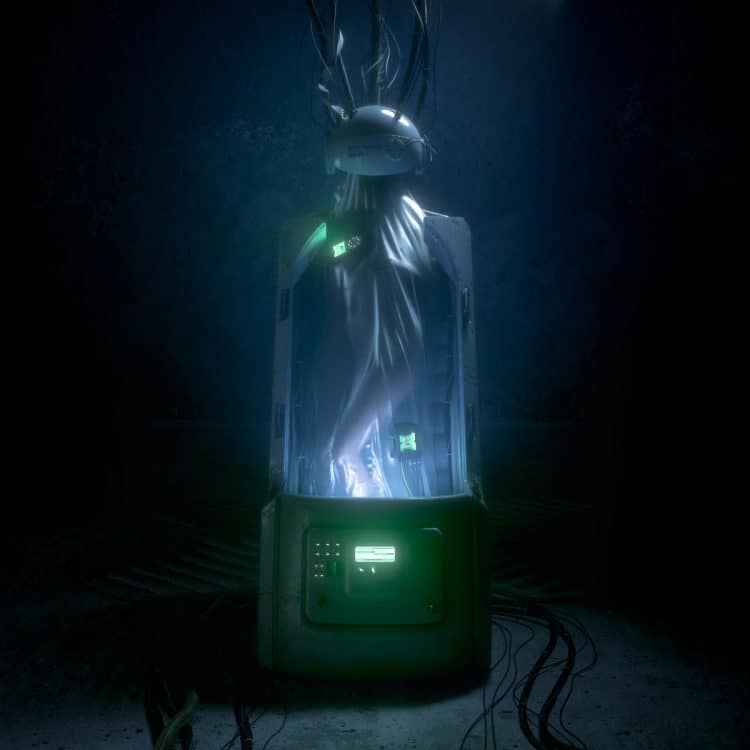 Pocketed bass forces us into the trance we get from driving home alone at night, watching every streetlight pass and reflect back off the windshield, the motorik rhythm of the wheels sticking to the pavement only to immediately release it is a perfect metaphor for the love so close we could smell it but always just out of reach. While making obvious use of vintage motifs in their album art, there exists an ultra-contemporary element in our current world of being left on read, wondering who else our partner is fantasizing about or pursuing, and the general alienation of watching everyone around you pretend to have cool, sexy fun all the time while you wait to get off work or get your art noticed.
They just finished a few East Coast dates and tonight they take off on tour with some of our other favorites Death Bells. Listen to Body Jumper here, look for them in your town soon here, and stay tuned for all sorts of shit from these lonely cry babies, soothing our insecurities in our darkest moments.