Blood, skulls and ammunition: Possession preparing for the ritual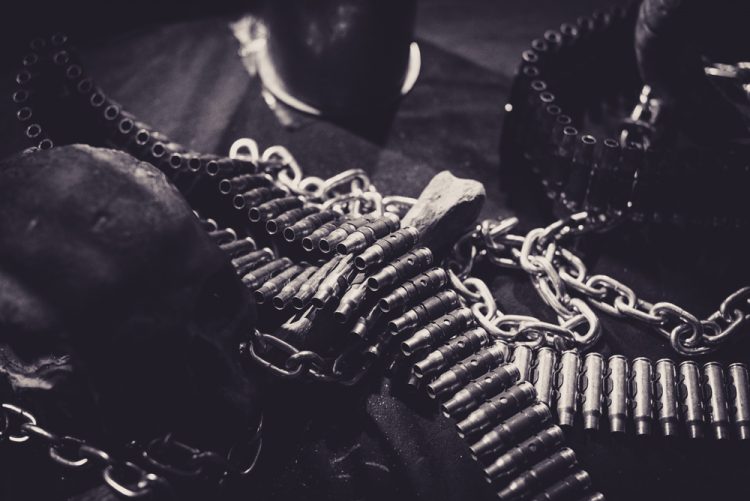 Organized by the German Label
Iron Bonehead
and the states-based label Nuclear War Now!, the first edition of the
Never Surrender Festival
took place in Berlin this year. Void Revelations was able to take a look behind the scenes for CVLT Nation.
Barbed wire lines the stage, the curtain is still closed on stage of the Never Surrender Festival, while 
Possession
prepares for their appearance. On the altar lie skulls and shell casings, from the amplifiers hang bloody flags. The Belgian based band vomited blood before the ritual. Like a red inferno, they sweep across the audience of the feast: raw, brutal and unstoppable.
Enjoy this post? Donate to CVLT Nation to help keep us going!