Listen to this Pure Fucking Evil MALLEUS EP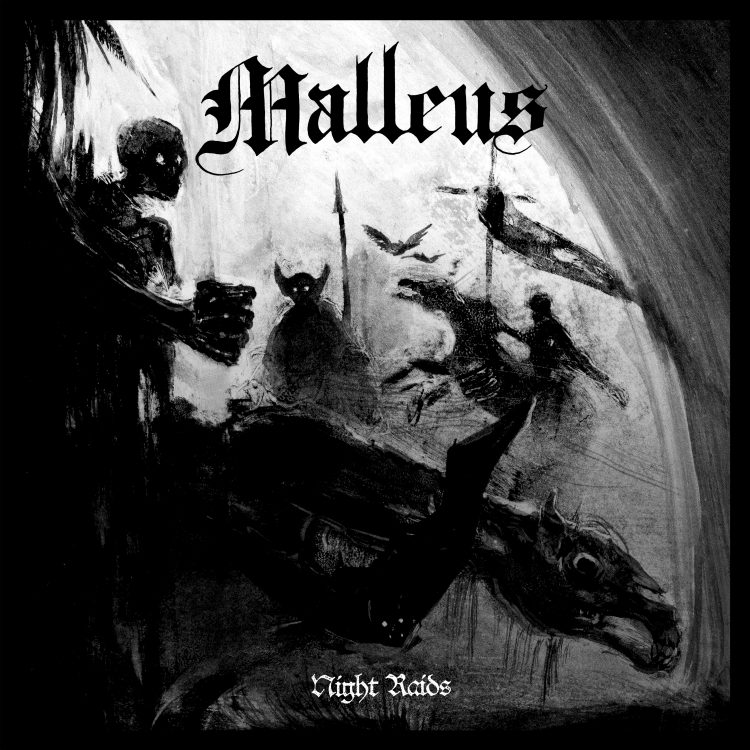 Unholy triple beastial fuck – the new MALLEUS record Night Raids rocks harder than cement!!! I fucking love this band because their brand of Black Metal is a head banging party for all of my brain cells! Over the course of 17 minutes, they prove without a doubt that they are in a very elite class when it comes to creating kick ass tunes. From the very first moment I heard them I have been a fan, and with this release nothing has changed. If anything, I am just more hyped on these warlords of first wave Black Metal. The Night Raids EP can be bought HERE and we salute Atomic Force Records for putting out one of our favorite records of 2108. Hold on it's not over – CVLT Nation is streaming MALLEUS  brand new record in full you bastards!
Enjoy this post? Donate to CVLT Nation to help keep us going!