Swedish black and death industrial… The cryptic unholy grail and embodiment of industrialized sonic evil and ritual, mechanized, horror. Industrial, dark ambient, black metal, and electronic music fused into a single stream of consciousness evoking the darkest places of existence and of the human psyche, or as the artist themself has stated: "a punishing and disembodied sonic experience that must be suffered through to be appreciated. An auditory attack on the senses that bleeds you dry." All this is Lu​-​Cipher​-​Sabbatean, the second full-length album from Swedish black/death industrial beast V:XII (AKA "Five Twelve"), releasing tomorrow April 21 2023 via Sentient Ruin, and which you can proudly stream in full and exclusively right here via CVLT Nation today:
Anyone familiar with the Cold Meat Industry record label legacy knows what they are dealing with here. The scene that spawned artists like Rome, Mz.412, Mortiis, and of course Brighter Death Now, and later, acts like Nordvarg and Trepaneringsritualen. And just along those same, legendary coordinates, sprawls the death-riddled aural hallucination of V:XII (the brainchild of Swedish musician Daniel Jansson – also in DeadWood, Culted, etc): a bludgeoning onslaught of disembodied incantations and horrific proclamations roaring from the unholy womb of the abyss. Post-tribal deconstructions and post-industrial violence conjoined into a death-scarred ritual of total doom and abandon. A mortuary crucible of sepulchral esotericism and occult liturgies glorifying the omnipotence of darkness and death. Specifically, "Lu​-​Cipher​-​Sabbatean" explores the consumed and eroded religious mind. The mind is killed by faith and belief, emptied of all its sanity and rationality. The conspirational mind is derailed by religious and dogmatic beliefs and driven into complete chaos and anarchy by fear, superstitions, and paranoia.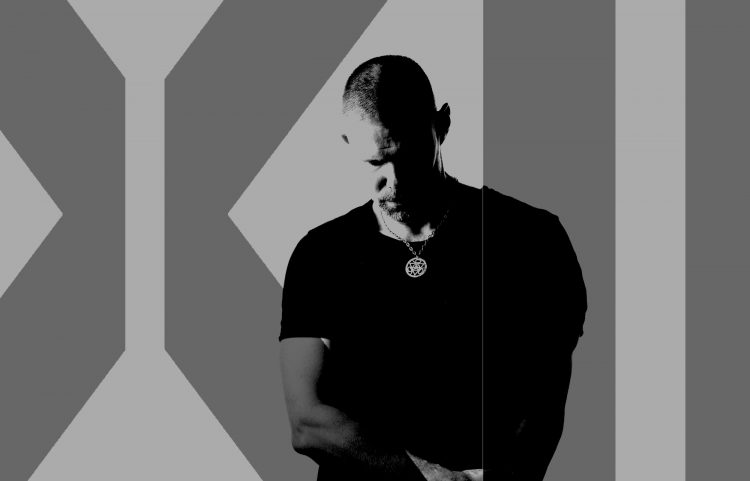 Conversely, the music evokes this loss of self in full, taking the listener down dark pathways and into labyrinthine deconstructions where the lines between flesh being beaten and mind being tortured are blurred into a liturgic celebration of darkness and of the death of self. Only apparently and superficially abstract, Lu​-​Cipher​-​Sabbatean actually builds upon momentum and cohesion, reaching moments of absolute beat-driven triumph as it evokes distant echoes of bands like Skinny Puppy, and even NIN and Ministry. But its monstrously dark, wretched, and aphotic aura assembled from necrotic dark ambiance and suffocating industrial noise keeps everything moving along an ominous barely-lit pathway littered with corpses and ash that barely resembles any kind of discernible, rational musical format, appearing more akin to a horrific aural hallucination or a musical endeavor conceived from pure nightmare realm.
Lu​-​Cipher​-​Sabbatean drops tomorrow April 21 2023 on LP, MC, CD, and digital formats via Sentient Ruin, get it HERE or HERE.