Banana Slugs, Dadaism, and Violins:
A Look Into Sleepytime Gorilla Museum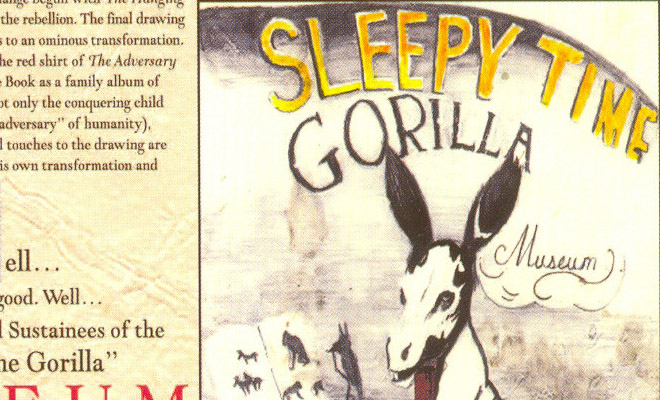 There have been two times in my life where I wanted to be a banana slug. The first would've been on June 22, 1999, when Oakland California's Sleepytime Gorilla Museum played their first show to an audience of one small, yellow attendee. About two years later, the group put out their first recorded offering, Grand Opening and Closing, and the world was exposed to the bizarre genius that laid within.
Little is known about the origin of the band's name. When asked, the band members offer up fantastic stories about turn-of-the-century futurists, museums and dadaists (an avant garde art movement that started in Europe around the 1910's). While they certainly tell convincing and captivating stories, no evidence of the people or stories mentioned exists outside of their own words (that's not to say it makes their stories untrue). The mystique and eccentricity of their mythos fits their music perfectly, with a typical song containing multiple time signature and tempo shifts. As musicians, the band employs a vast range of instruments and noise-makers that are almost as mind-boggling as the music they make. From violins, to accordions, to a giant home made "piano log" and literally almost everything in between, each band member plays at least six different instruments. Like most music (but especially Sleepytime's) words simply cannot do it justice. Check out this video of their performance at NYC's Bowery Ballroom a few years back and witness the madness that is Sleepytime Gorilla Museum.
Enjoy this post? Donate to CVLT Nation to help keep us going!