Avant-Garde duo Father Murphy Celebrate their final album with "Rising"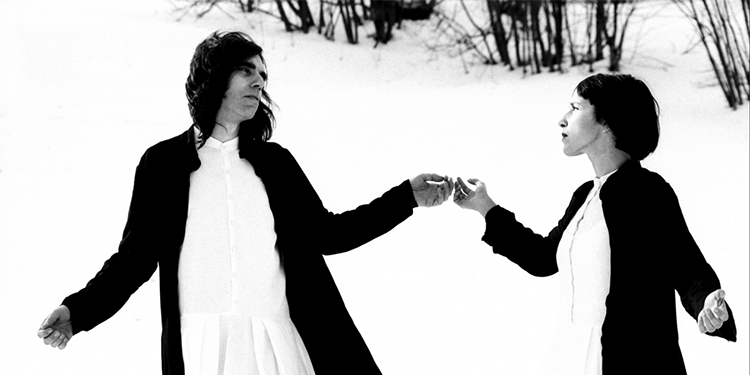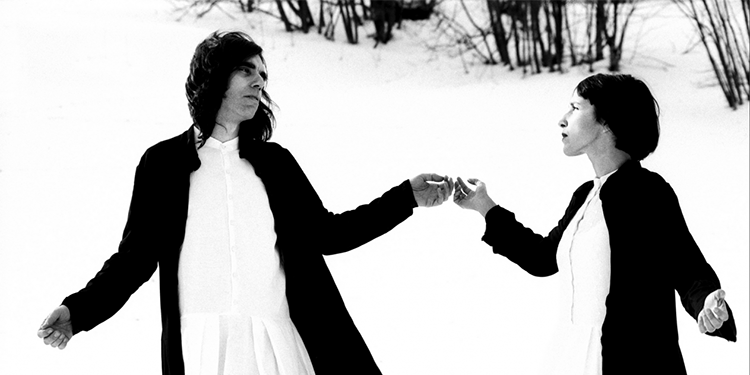 Finally faced with the moment to release their magnum opus, Neo-Classical composers extraordinaire Father Murphy turnout a liturgical tremor. The double LP trudges through the haunted sullen ground of carrion and detritus with an ultimate motive of reaching salvation. Reaching backward in time to their childhoods spent in cavernous churches to revive lost incantations such as Kyrie Eleison, these pipe-organ prodigies spin a sonic web so astral as to awaken a hundred thousand crying angels inside of you.
Forgoing tradition and grasping handfuls of arthropod larvae, one can clearly hear several backing tracks of pests teeming in a cesspool of  phlegm to provide the atmosphere of what amounts to the darkest days of my childhood at Roman Catholic funerals complete with wailing widows and disastrously celibate priests. Lucifer himself cannot deny the beauty called down from Elysium by an accompaniment of field recordings, drones, synthesizer buzzes, and plenty of our innermost fear – empty space.
The lovelorn duo has been making music together, even halfway across the world, for fifteen years, but has returned to their homeland of Italy to more efficiently express their demon-haunted world.
Seeing collaborations in the past few years from the likes of Jarboe and Greg Saunier of Deerhoof, the iconic mystics have ascended their throne to reign over the eternal kingdom wherein their myth reaches culmination and the fabled Father Murphy himself is crucified following his descent into blasphemy. Where the catechisms of antiquity found themselves lamenting a requiem over the  deceased clergy, spirals of nature's decay surface to replace the beat-to-death triplet meters and Dorian modes of Byzantium, never settling on their previous accomplishments. Sheer sonic exploration of an oft-overlooked inspiration in the heavy music world gives Rising the malfeasance necessary to affirm life by accepting death. The album will be out on April 20th but is available for pre-order in Europe, the UK, and Japan via the inimitable Avant! Records and in the US and Canada via Ramp Local. In conclusion, the path does not need more ease, simply more honesty and here's a quick teaser and their upcoming tour dates to prove it:
Tour Dates w/ Jarboe, Tomaga, and Mesange
April 11th – Gent, BE @ Kinky Star
April 12th – Hamburg, DE @ Gomokry
April 13th – Berlin, DE @ Arkaoda +
April 14h – Poznan, PL @ Pawilon Nowa Gazownia
April 15th – Gdansk, PL @ Teatr na Plazy
April 17th – Bratislava, SK @ Fuga*
April 18th – Prague, CZ  @ Potrva *
April 19th – Leipzig, DE @ Doom Over Leipzig Festival *
April 20th – Tilburg, NL @ Roadburn Festival *
April 21st – Rouen, FR @ Le Kalif *
April 22nd – Lille, FR @ La Malterie *
April 24th – Sofia, BG @ Bulgarian National Radio's Concert Hall *
April 25th – Bucharest, RO @ Club Control  *
April 26th – Athens, GR @Temple
May 11th – Roma, IT @ ISR
May 16th -Liverpool, UK @ 81 Renshaw Street #
May 17th – Manchester, UK @ Eagle Inn #
May 18th – Bristol, UK @ St. John's Crypt #
May 19th – Cardiff, UK @ The Moon #
May 20th – Plymouth, UK @ Aslomga #
May 22nd – Glasgow, UK @ Nice N' Sleazy
May 23rd – Todmorden, UK @ Golden Lion
May 25th – London, UK @ Raw Power Festival
+ = w/Tomaga
* = w/Jarboe
# = w/Mesange
Enjoy this post? Donate to CVLT Nation to help keep us going!