Gaerea's Limbo Season of Mist

Black Metal's time as a "dangerous" sound is long-past. Yeah, it can still be evil, still cold as a winter witch's curse, and it can still hold a lot of darkness. But dangerous? Gone. This happens to most forms of extreme music, if they stick around long enough and hold the imagination for a good bit of time. What you hopefully get in a trade-off is permutations of the formula that yields some fantastic music. Enslaved is a good example of this, taking their more traditional Black Metal roots and transforming them with good gobs of Prog and straight up Metal. This leaves quite a challenge for newer bands. Do they build on this growth or do they go Old School and Trve Cvlt? A band like Gaerea seems to take both approaches and creates their own little pocket of poisonous metal to share with the world.

Limbo is their second full-length and shows great growth since the first album. Oh, all the elements are still there, but you can feel the maturity, the willingness to let song breathe just a little bit more, while never losing that edge of darkness and misanthropy. What they've given us this time is six songs that runs about fifty minutes in total length, which means you're not getting any punk-blasters or quick-hitters. These songs are epic, mammoth, and towering.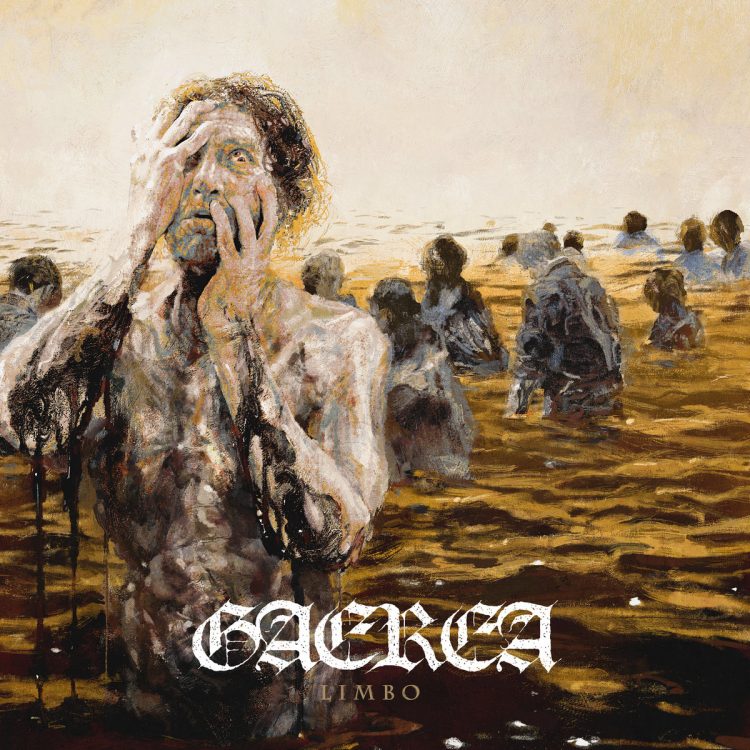 I would compare them to Dimmu Borgir in their size and scope, but take out all the orchestration. You've got guitars and bass and drums and some atmospherics to fill the spaces they leave to allow some floating and drifting. Everything is heavy, pounding when it needs to be, and ethereal to add some balance and beauty to the blackness.

The album opens and closes with two colossal epics, "To Ain" and "Mare," both clocking in over eleven minutes each and both never overstaying their welcome. "To Ain" feels like scaling a mountain; huge, overwhelming at times, but laced with moments of peace and reflection, things tempered just perfectly to keep the song from losing focus. "Mare" also feels like an ascent, but instead of a climb to impossible glories, this one is a climb into a heaven that is really an abyss, a nightmare. It pummels more than the opener, relentlessly so at times, before settling back into a pocket groove that allows some headbanging to go with the fist pumping and screaming. It's a perfect summation of the album as a whole. And what's in-between, you might ask? Shorter songs that tend to meander a little bit less, sticking close to pure heaviness, but always chiming in with tasty melodic parts that accentuate the whole. "Null," "Glare," and "Urge" pretty much just beat the crap out of you, all fists and flying scissor-kicks. Yeah, they slow down in parts, but ultimately, they aim to damage you, and they do. Plopped right in the middle is "Conspiranoia" which acts as a third epic, the one in the center. It rambles much more, rumbling drums and steady, relentless riffing that reminds me somewhat of Bathory in all their Viking glory. It builds to a righteous and furious moshpit before dropping back down again, one peak surrounded by two valleys.


Overall, Gaerea have delivered a pretty damned good record. They don't bring anything really new to the game, but their unique personality gives them enough edge to distinguish them and help them to stand out a bit more. This is not a band looking to impress anyone but themselves, playing at a gut-level but with majestic intent. These hooded warriors deliver the goods, and if you're into more epic Black Metal, they're just what the doctor ordered.