A whirlwind of sonic violence FLESH/VOID'S"MMXVIII"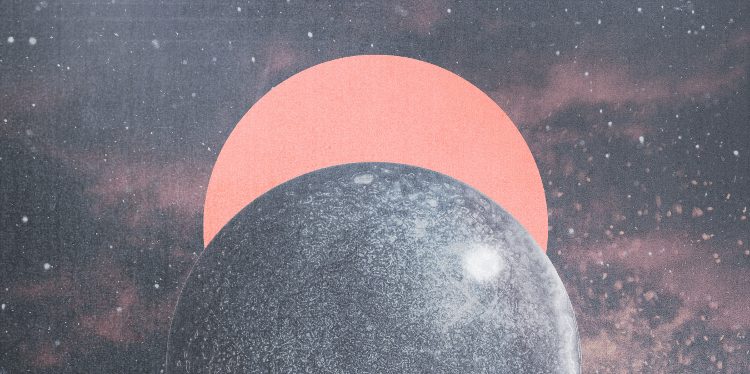 We're proud today to unveil the release of  "MMXVIII", the debut offering by Canadian blackened sludgecore mistantropes F L E S H / V O I D, self-released by the band digitally on December 7 2018 and on January 4 on tape – both obtainable straight from the band. Behold the behemoth below, streamable in its full crushing glory. And if you like bands like Nadja, Knut, Corrupted, Khanate, and Inverloch, then, read on….
Since the solidification of their line-up in November 2017, F L E S H / V O I D has been toiling away on what was bound to become their first release. Simply titled "MMXVIII", it sees the band deliver a crushing 3-track demo of eclectic doom metal. Spanning a little over 35 minutes, "MMXVIII" sees the Montreal band vacillate between funeral doom, black metal and soundtrack/drone influences without ever toning down its menacing and tortured vocals or punishing, heavy riffs – except for prolonged & spacey instrumental intros and outros. What transpires is a brutal awakening, a gust of wind that slowly evolves into a celestial whirlwind of sonic violence. Lyrically, the band questions the place of a prideful, arrogant humanity within the infinite expanse of the universe through short and evocative texts that contrast sharply with the lengthy bludgeoning of the instrumentation.
On Kardashev Zero, the human race looks to the stars and sees their brittleness shaken by the cold and uncaring void. It ponders the idea that space exploration is futile and progress is an illusion; that only through our unrivaled hubristic tendencies do we come to believe our place is among the stars or that we can escape the fatality of entropy. On Forlorn Voyager, a lone explorer feels dissociated from their species after a slow descent into madness through time and distance. They contemplate death as a welcome release from their isolation. On closer Where The Fear Has Gone, There Will Be Nothing, the band seems to briefly suggest a false sense of hope – a hope that from the ashes of a failed civilization a better one can arise. This hope is nothing but a consuming fire, the flames that would allow the human race to get past the great filter and ascend to Kardashev One. Alas, such a sentiment is only for those who fear, and fear destroys everything. The universe came into existence devoid of man; much the same could be said for when it will cease to exist…
Enjoy this post? Donate to CVLT Nation to help keep us going!