A Child is Born…
Lennart Nilsson Fetus Photography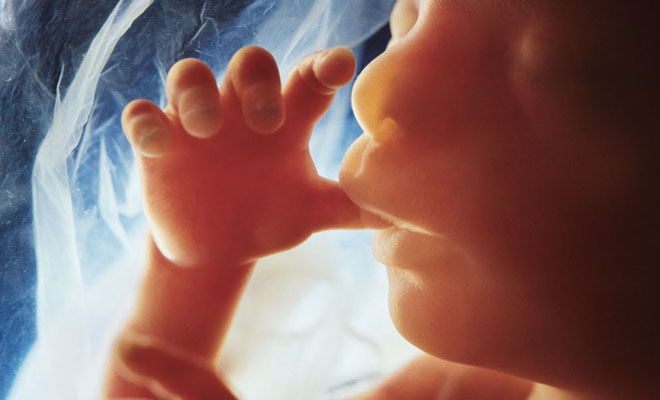 Each one of us human beings started out as a raceless, sexless shrimp-like creature – which, in my opinion, is a great argument against racism, sexism and religion and all other forms of uppity, self-important thinking. In 1965, Life Magazine published images from Swedish photographer Lennart Nilsson's book A Child Is Born: The drama of life before birth in unprecedented photographs. A practical guide for the expectant mother. Four days later, the entire run of 8 million copies of A Child is Born had sold out. It's not hard to see why – these now iconic images of human fetuses were some of the first of their kind, and Nilssen captured our evolution in utero in stunning detail and drama. However, these fetuses weren't actually in utero, Lennart's subjects were all procured from Swedish abortion clinics, which allowed late stage abortions. In the ultimate irony, his images have been used extensively by pro-life and religious organizations; case in point – one of the images I pulled for this post was up on a blog about Unborn Jesus, illustrating where Jesus was at in the third trimester – because yes, there are Christians who worship Fetus Jesus. But despite the fact that the development of a fetus is probably the most common thing to happen on this planet, ever, it is still striking to watch and think about…check out Lennart Nilsson's images below, as well as some digitally animated versions of his photos made for Swedish TV.
En unge till – "Lennart Nilsson" from Syndicate on Vimeo.
Enjoy this post? Donate to CVLT Nation to help keep us going!