4 Underground Illustrators you should know about!
Sean Reveron
2019-07-30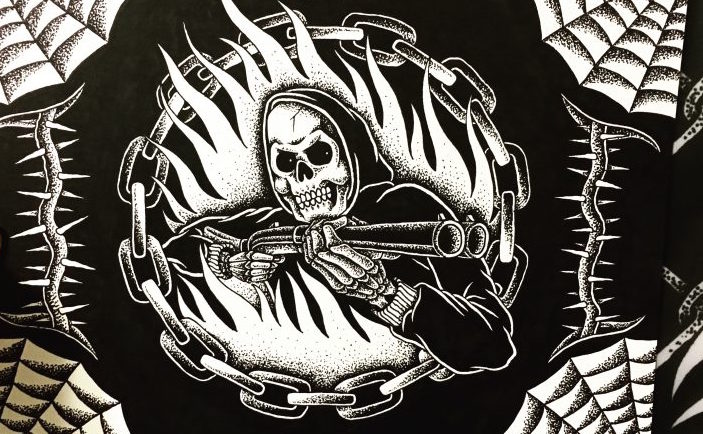 I find inspiration in many different places! One thing that has always inspired me is art, and being able to find some of my favorite artist on instagram is the best. Today I want to turn you on to some illustrators from all over the world that I really fucking dig. On the real, the art world is not an easy place to have a voice unless you're willing to play the game. What I love about underground Punk and Metal artists is that they don't play the game, they have created their own lane! Now it's time for you to check out four of our favorite artists doing it right now.
Murk Arts @murk.arts
Illustrator and owner of Murk Arts
BAYARIFIN
Illustration by Muhamad Ikbal Arifin Suradi
Ibayarifin@Gmail.com
ibayarifin.com
N∆V∆
DayDreamer
#NNAV__
Design student
Navanav66@gmail.com
Graham чорний aka Grim Black
NO FUN ZONE ☹️ @grimblack_
Vancouver
Enjoy this post? Donate to CVLT Nation to help keep us going!