The 2012 FULL OF HELL Performance that Changed My Life!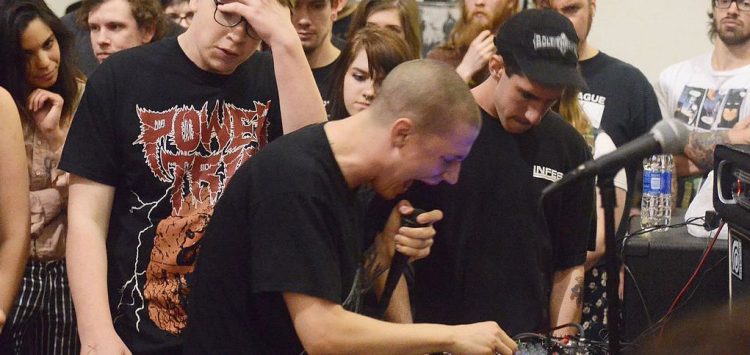 On Dec. 12th, 2012, I saw history in the making when I saw a young FULL OF HELL Destroy Aladdin Jr's in Pomona, CA with a performance that will live with me forever. The band has gone on to create critically acclaimed records and after working with several highly-respected labels are now signed to Relapse Records. The footage that you will see below shows a band that you know is truly destined to reshape the underground. Press play and see for yourself that 6 years ago, FULL OF HELL was a young band that was already changing lives…
Outer Heaven with @fullofhell
10/10 Philadelphia,PA-Voltage Lounge
10/11 Montclair,NJ-Meatlocker
10/12 Washington,DC-Atlas
10/13 Chapel Hill,NC-Local 506
10/14 Greenville,SC-Radio Room
10/15 Jacksonville,FL-Nighthawks
10/16 Tampa,FL-Crowbar
10/17 Miami,FL-Gramp's
10/18 Orlando,FL-Will's Pub
10/19 Atlanta,GA-529
10/20 Charlotte,NC-Skylark Social Club
10/21-Chesapeake,VA-Riffhouse Pub
Enjoy this post? Donate to CVLT Nation to help keep us going!