1985 Gnarly Skating & A Race Riot! A Day Of Hell Part 2 Now Showing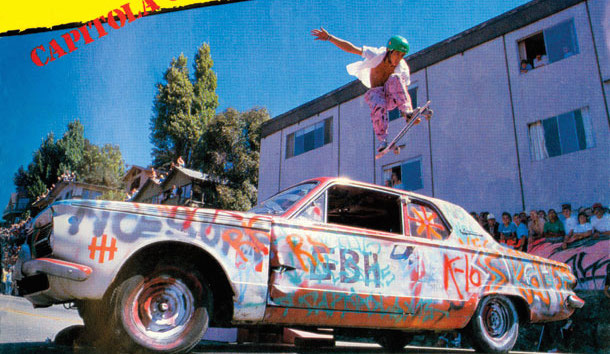 When I lived in San Francisco during the 80's, one skate spot would strike fear in many people's hearts! The place I'm speaking about is the Dish, which was located in the worst ghetto at the time, Hunters Point. I have heard many stories of homies skating up there, then after the session local thugs would come up to the spot to jump them. In 1985, Thrasher held a contest there called A Day Of Hell Part 2. Watching this footage takes me straight back in time, because many of my high school crew or weirdos were on hand for this raging day of skating. So who will you see in this video? Jef Whitehead aka Leviathan, Mic-Reyes, Julien, Cam, Arco and many more. It should be noted that some Hunters Point gangsters stopped by after the contest for what almost became a mini Skate Race Riot…Skate & Destroy!
Enjoy this post? Donate to CVLT Nation to help keep us going!