1250 Feet From Death…
Acrobats on Skyscrapers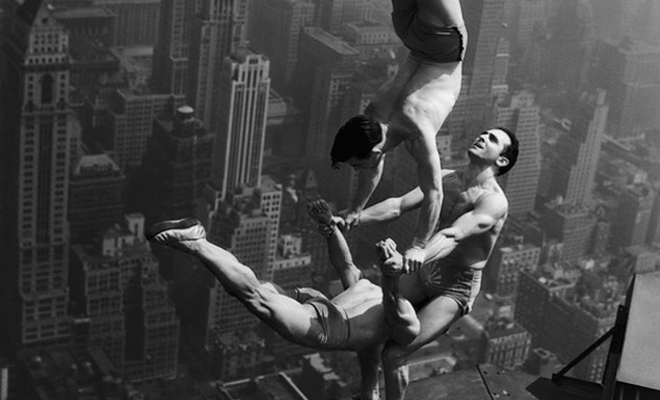 I wouldn't exactly call it a phobia, but I am afraid of heights. Maybe stomach-in-the-mouth is a feeling some people relish, but for me it is terrifying. I can just look at a photograph of someone up on high and feel it – my stomach jumps up into my throat and I get a bit shaky, before I remind myself that I am not actually in the photograph. For any of you who know what I'm saying, here is a collection of vintage photos of daredevils and acrobats doing a balancing act on the ledges and outcroppings of tall buildings and skyscrapers. Some are famous, like the above image of three acrobats on the Empire State Building, or Erwin Blumenfeld's shot "The Eiffel Tower", and others are less well known; but all are scary as fuck!

Erwin Blumenfeld
Enjoy this post? Donate to CVLT Nation to help keep us going!