Synth-Psych! Premiere Streaming: WEIRD OWL's "Invisibility Cloak"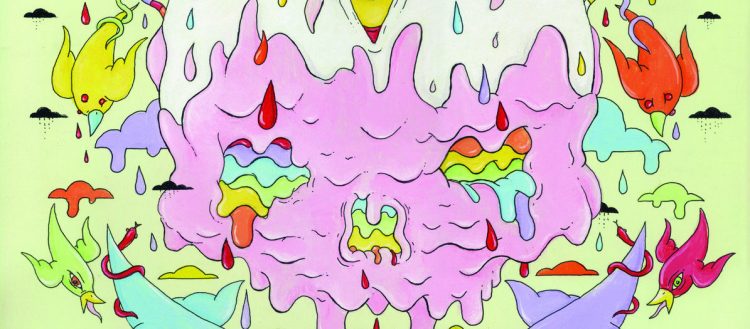 Do you feel like you're getting spacey? Do you feel like you want to leave earth to escape all of the bullshit that is going on? WEIRD OWL's new track "Invisibility Cloak" will help you take your mind off of things, that is for fucking sure. With each listen, my brain floats away to a happy place. This Brooklyn-based synth-pop-psych knows how to create subversive music that is catchy but doesn't feel contrived! We are stoked to be premiering their new song "Invisibility Cloak" from their soon to be released LP Bubblegum Brainwaves, get your pre-order on HERE!
Bubblegum Brainwaves is an album about cognitive dissonance; the darkness and uncertainty of psychedelia poured into consumable song formats and structures. It is the bubblegum stuck to the sole of a policeman's boot as it turns an empty existential corner, highly informed by the political climate of the moment. It features songs about war, dystopias, crumbling reality structures, and dying stars. It's the twisted, terrible visions of a man who realizes he is leaving his terrestrial body behind; an alien voice that speaks from within a human skull. It's the sound of Weird Owl continuing to push itself into new realms.
Enjoy this post? Donate to CVLT Nation to help keep us going!