Premiere Streaming: GATECREEPER Rotting As One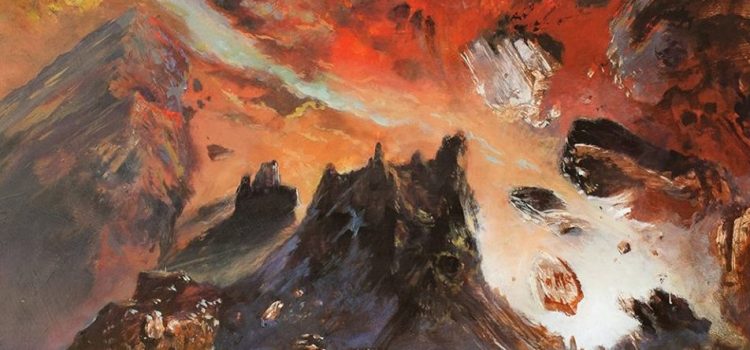 Oct. 7th can not come soon enough, because this is the day that GATECREEPER will release their debut LP entitled Sonoran Depravation via Relapse Records! If you have not heard of this band, they fucking spit in the face of FALSE METAL! In a very short time, Gatecreeper has come along way and with each release have gained strength! On Sonoran Depravation they prove to themselves and the underground why they are ready to wreck shop. CVLT Nation is fucking stoked to be sharing with you the new GATECREEPER track "Rotting As One" below and you can pre-order their LP HERE! Hold on, it's gets better – on Sept. 23rd they hit the road with Skeletonwitch, IRON REAGAN and Oathbreaker. The full review of Sonoran Depravation will be coming soon, but in the meantime, check our interview with GATECREEPER HERE…Respect due, this band has some of the raddest merch in the game!
GATECREEPER FALL TOUR DATES…
9/23 Tucson, AZ – Club Congress *
9/26 Lubbock, TX – Depot District O Bar *
9/27 Tulsa, OK – SoundPony *
9/28 Memphis, TN – RockHouse Live Midtown *
9/29 Atlanta, GA – The Earl
9/30 Savannah, GA – The Jinx
10/1 Tampa, FL – Crowbar
10/2 Gainesville, FL – The Atlantic
10/3 Pensacola, FL – Sluggo's *
10/4 New Orleans, LA – Siberia
10/5 Houston, TX – White Oak
10/6 Dallas, TX – RBC
10/7 Austin, TX – Barracuda
10/8 El Paso, TX – The Sandbox *
10/9 Phoenix, AZ – Rebel Lounge
10/10 San Diego, CA – Brick by Brick
10/11 Los Angeles, CA – The Roxy
10/12 San Francisco, CA – DNA Lounge
10/14 Portland, OR – The Raven
10/15 Seattle, WA – Highline
10/16 Boise, ID – Wastelander Studios *
10/17 Salt Lake City, UT – Metro Bar
10/18 Denver, CO – Marquis Theater
10/29 Mesa, AZ – Within These Walls*
Enjoy this post? Donate to CVLT Nation to help keep us going!