The Golden Years: 1980s Vintage Cosplay Photos Part 2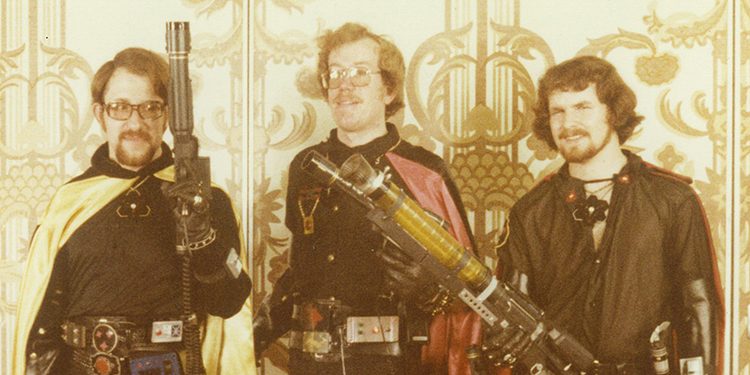 When the West Coast Sci-Fi Fantasy Conference was held in 1980, I was either a fetus or an infant, but in Los Angeles a celebration of all things Sci-Fi was raging at the Hyatt International Hotel. Dik Daniels has uploaded a treasure trove of photos taken at Westercon 1980, so I'm following up our popular Vintage Cosplay Photos post with a part 2 featuring his photos.
Enjoy this post? Donate to CVLT Nation to help keep us going!