A Ferocious Attack! BARGHEST Live Footage + Tour Announcement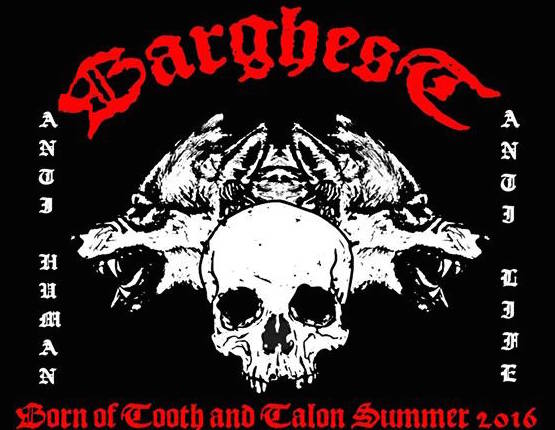 If you have followed CVLT Nation over the years, than you already know that we are ULTRA HUGE fans of BARGHEST, which is why we are beyond stoked to announce that the next CVLT Nation x Grimoire Cassette Cvlture aka GrimCVLT release will feature both SoCal's TEETH and Nola's BARGHEST teaming up for what is going to be one of the gnarliest splits of the year! Hold on, it gets better: both bands are hitting the road this month and will destroying stages wherever they land! First up, let's focus on BARGHEST's tour that starts this weekend on July 9th and will be sponsored by CVLT Nation. Today is your chance to see brand new footage of the band performing songs from the upcoming split at their most recent show in Nola at the Siberia. Stay tuned for more info about both tours, plus previews, interviews, pre-order info and premieres from GrimCVLT No. 2 – BARGHEST//TEETH Split. So here is the deal – after you peep the footage below, you will see why BARGHEST is one of the most important bands creating USBM right now…Big up to the video crew that made this footage happen: Nathan, Jorge, Will and Viktor.
From the upcoming GrimCVLT No. 2 BARGHEST//TEETH Split
From the upcoming grimCVLTNo2. BARGHEST // TEETH Split
Enjoy this post? Donate to CVLT Nation to help keep us going!