Fear The Priest…
EXXXEKUTIONER Stream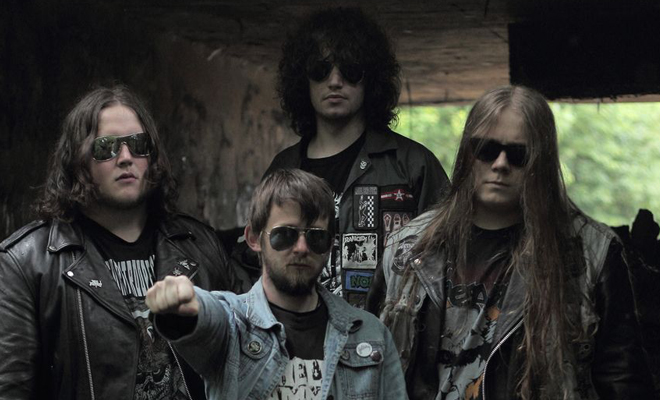 Do you Fear the Priest? If you read this blog, then most likely you either fear him or hate him…so today it's time to get your dose of blackened thrash fury on! We're stoked to be streaming the title track off of UK's EXXXEKUTIONER upcoming debut EP Fear The Priest, which will be releasing July 21st via Ulthar Records. Hit play below, let the wall of sound and aggression possess you, and get your Exorcist head bang on!
3 formats (Tape (limited to 100 copies with a free patch), CD (limited to 300 copies) and Digital Download).
Enjoy this post? Donate to CVLT Nation to help keep us going!