Exclusive CVLT Nation Streaming:
TEMPLE OF DAGON "Revelations Of The Spirit"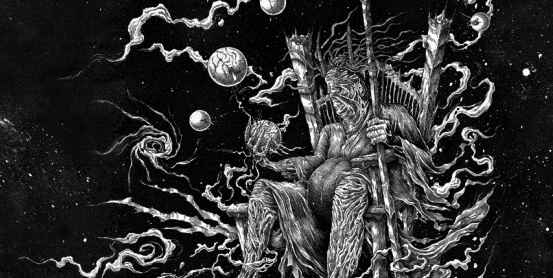 TEMPLE OF DAGON don't create the kind of music that is going to become popular with the country club, polo-playing kind of humans. On the other hand, this band creates sounds that will have the have-nots rise up and burn down the country club, then impale the polo players on their own clubs. TEMPLE OF DAGON's basslines are mammoth and filled with caustic fury, and they get me hyped with each listen. I can't forget the apocalyptic riffs dipped in the blood our downpressors that offer the perfect backdrop for the off-the-chain vocals. Their new EP entitled Revelations Of The Spirit will be released on June 9th via Black Voodoo Records with a tour to follow that same month. In crust we trust…We are streaming the new TEMPLE OF DAGON tune "Nexus of Reality" below!
Enjoy this post? Donate to CVLT Nation to help keep us going!