Exclusive CVLT Nation Streaming: WOMAN IS THE EARTH – "Dream Collapse"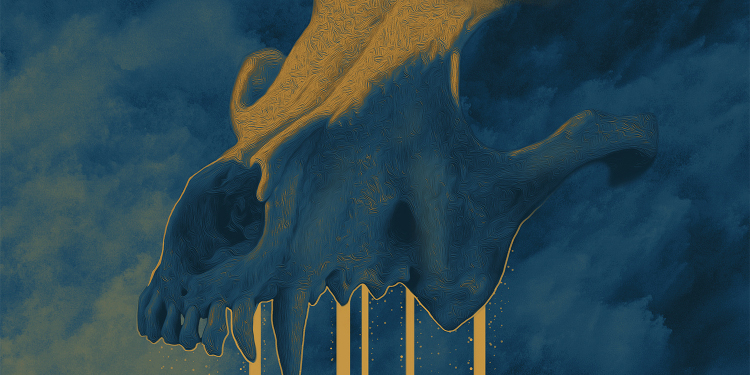 Today CVLT Nation is honored to give a glimpse into the new album by Woman is the Earth slated to be released on Init Records (CD) and Sick Man Getting Sick Records (LP) on June 15, titled Thaw. As you can hear within the furious and shapeshifting knits of the song Dream Collapse Woman is the Earth cover much ground on this new opus of theirs, crawling in and out of light and shadow, and pushing their imagination across vast and ever-changing  landscapes made of shimmering shoegaze and post-rock meadows and dreadful abysses of darkened punk and obsidian black metal. While "black metal" is the obvious word to use here, it is somewhat diminutive for a band like this one, who find their pathway and essence in constant change, duality, and ambiguity, always pushing forward to take the listener deeper into the unknown and beyond genres and tags. If you like bands as diverse as Oathbreaker, Wolves In The Throne Room, Fen, Converge, Hexis etc, then your heart will be stolen by this band. Make sure you catch them on tour in Europe this June! (dates below).
Woman is the Earth – EUROPEAN TOUR DATES 2017
June 03 | Hamburg Germany
June 04 | Weimar Germany
June 05 | Prag Czech Republic
June 07 | München Germany
June 08 | Zagreb Croatia
June 09 | Ajdovscina Slovenia
June 10 | Bősárkány Hungary
June 11 | Wien* Austria
June 12 | Frankfurt / Main Germany
June 13 | Strasbourg France
June 14 | Esslingen* Germany
June 15 | St. Gallen* Switzerland
June 16 | Braunschweig* Germany
June 17 | Mühlheim* Germany
June 18 | Münster Germany
*with Waldgeflüster
Enjoy this post? Donate to CVLT Nation to help keep us going!