Die Choking Live Drum Session Video + Tour Announcement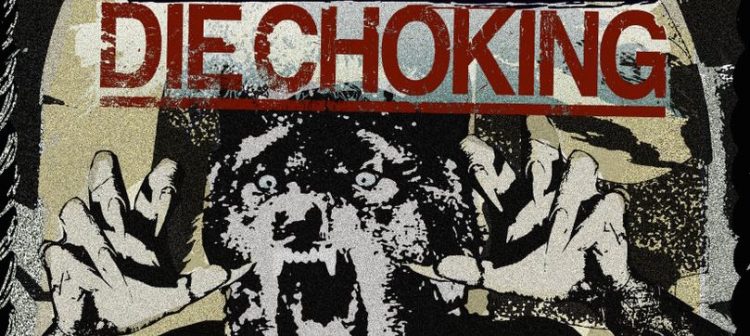 Are you fucking ready to witness a SICK ASS Drummer in full effect? Check out this unreal video of Joshua Cohen of DIE CHOKING doing what he best: pounding the fuck out some drums. Personally, I'm amazed that humans are capable of doing what he does! For all our EU readers out there, DIE CHOKING is on tour now with Department of Correction. Say what up to Joshua, and tell him CVLT Nation sent you – maybe he will buy you a beer, but I think after watching this video you should buy him one!
2/17/2016 Maguire's Pizza Bar – Liverpool, UK
2/18/2016 The Old Angel – Notthingham, UK
2/19/2016 DeathFist Fest – Nantes, FR w/
2/20/2016 Raymond Bar – Clermont Ferrand, FR
2/21/2016 Les Pavillons Sauvages – Toulouse, FR
2/22/2016 Thunderbird Lounge – Saint Etienne, FR
2/23/2016 Haus Mainush – Mayence
2/24/2016 Sanitätstelle – Chemnitz, FR
2/25/2016 Epplehaus – Tübingen, DE
2/26/2016 Cafete – Bern, CH
2/27/2016 Black Box – Saint Dizier, FR
Enjoy this post? Donate to CVLT Nation to help keep us going!